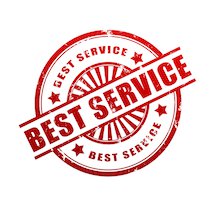 We're pleased to announce that Best Web Design Agencies UK, an independent research firm specialized in evaluation of web and mobile development and design service providers across the Globe, has included us in their List of UK's Top 10 Best Android Development Companies as of May 2014. This month, we rank 3rd with 99.4 / 100 points.
To rank this high, we had to meet reviewer's expectations across the 5 domains:
1. Android development quality - quality of code and app's ability to function seamlessly on Android devices.
Check out a related article:
2. Android design quality - overall quality of graphics as they display on diverse Android screens; whether the images compliment development and make an app more efficient, etc.
3. Customer support - speed of support team's response; quality of support service, use of social media to speed up / improve responsiveness.
4. Speed of project delivery - vendor's ability to meet deadlines and deliver on time.
5. Quality of bug testing - vendor's ability to test apps properly and proactively before their delivery to the client.
Having successfully met all of the above criteria, we've proved once again being a reliable app development partner with a unique mobile development and design know-how that allows us to create high quality Android apps on time, on budget and with full consideration of our clients' business goals, corporate mission and overall business strategy.
Feel free to check our Android apps in Google Play.
Check out a related article: