We're pleased to announce the launch of a complimentary Software Development Project Cost Calculator that aims to provide companies looking out to develop software solutions with the rough estimate of their project cost. The Calculator is based on our internal software developer salary statistics as well as experience with similar projects spanning over almost 10 years.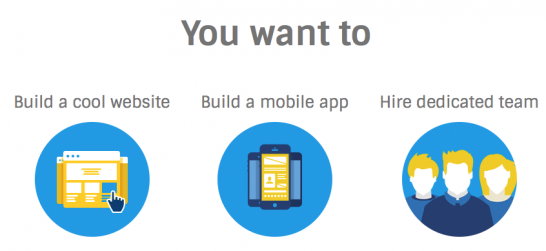 The Calculator allows estimating cost of a web and mobile app development as well as cost of a remote Dedicated Agile Team set up in Ukraine. Yet, this is a preliminary estimate only, and thus cannot be absolutely precise. The actual project cost may be different from the ballpark figure provided by the Calculator, depending on each particular project specification.
Check out a related article:
"Throughout our history, we've completed over 500 own and white label web and mobile development projects, and now have a clear understanding of the most in-demand technology solutions and features," says Kate Goldberg, Intersog Business Development Director EMEA. "When software development service buyers begin their search for an appropriate provider, they place requests for information and normally get two types of estimate: the rough estimate that is usually provided within 2-3 days, and the actual estimate that is based on the spec, market research and other factors. By offering this free Calculator solution, we help companies eliminate waiting time needed to get the rough estimate and skip straight to the detailed project estimation. As such, it saves time and lets companies better plan their software development budgets."
We encourage you to try our new solution and see for yourself how you can leverage offshore IT talent pools and reduce your software development budget up to 50% while having a fully up and running and productive development unit in Eastern Europe.