Clutch.Co, a Washington, DC-based publisher of the leading research on global service providers in the areas of mobile development, digital design, CRM, ERP, ECM, BI, and Big Data solutions, includes Intersog and our recently acquired brand SoftTechnics in their 2014 European Leaders Matrix by Ability to Deliver Mobile Solutions.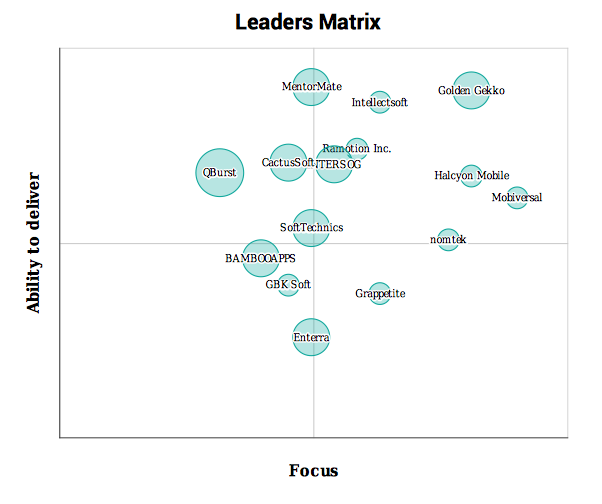 The Leaders Matrix summarizes in-depth quantitative and qualitative analyses of the covered service providers, and is based on the data solicited from their current clients and independent sources.
Check out a related article:
More details about the SourcingLine research and methodology are available here. All European Leaders' profiles can be viewed here.