Online community of Ukrainian IT specialists DOU.UA has just released the results of its poll on employment preferences of Ukrainian software developers. In particular, the poll aimed to compare IT outsourcing, outstaffing, product companies and startups from employee perspective and determine what type of companies is the most favorable place to work for Ukrainian programmers and why. The poll results are very interesting and thought-provoking, so I couldn't help sharing them with you.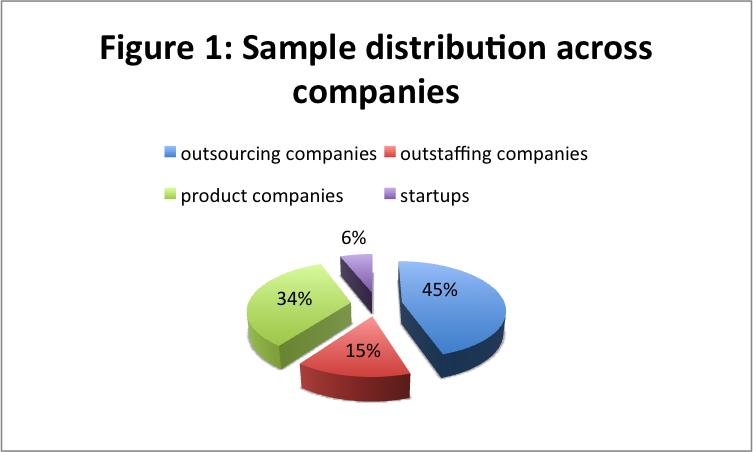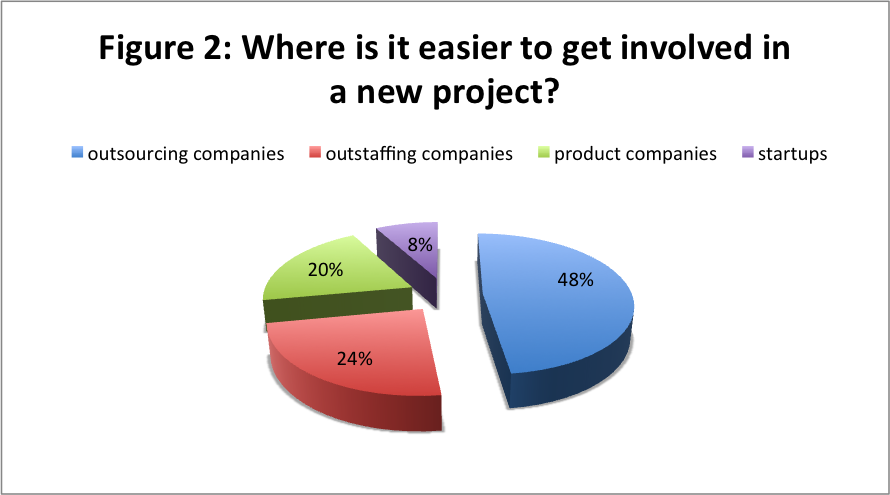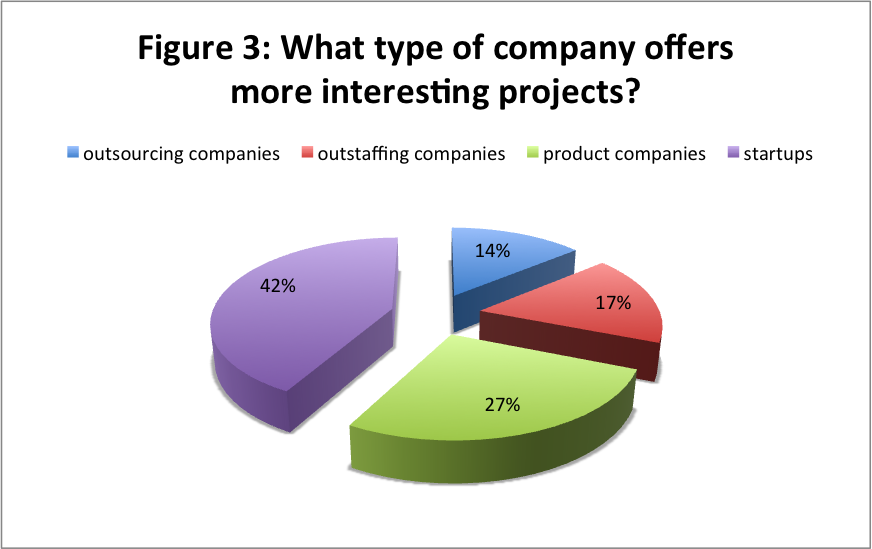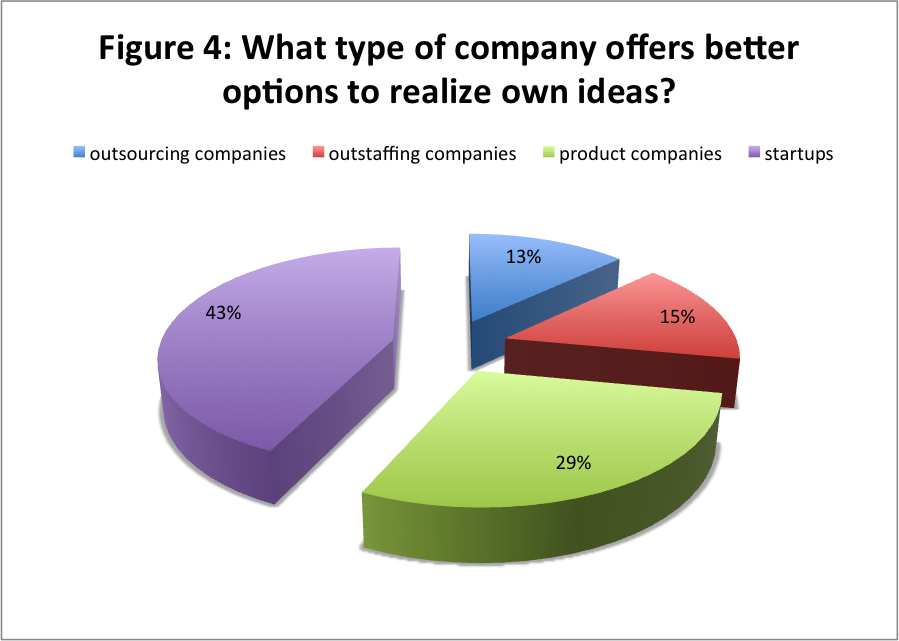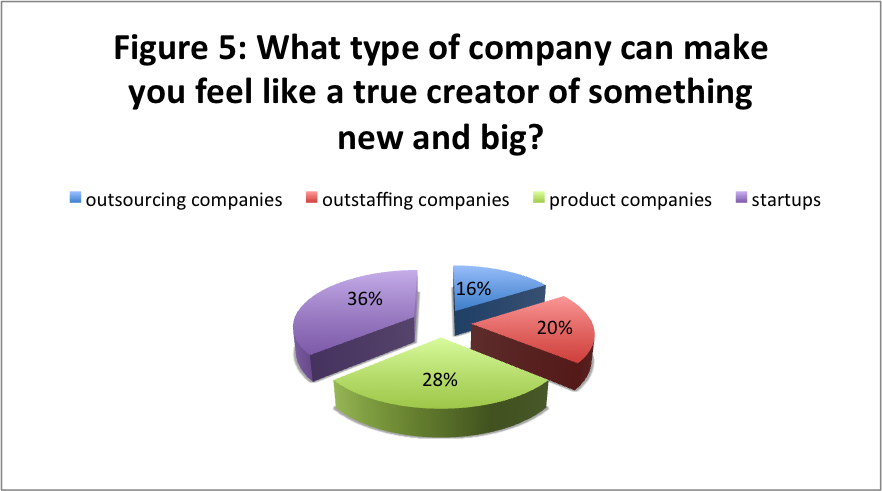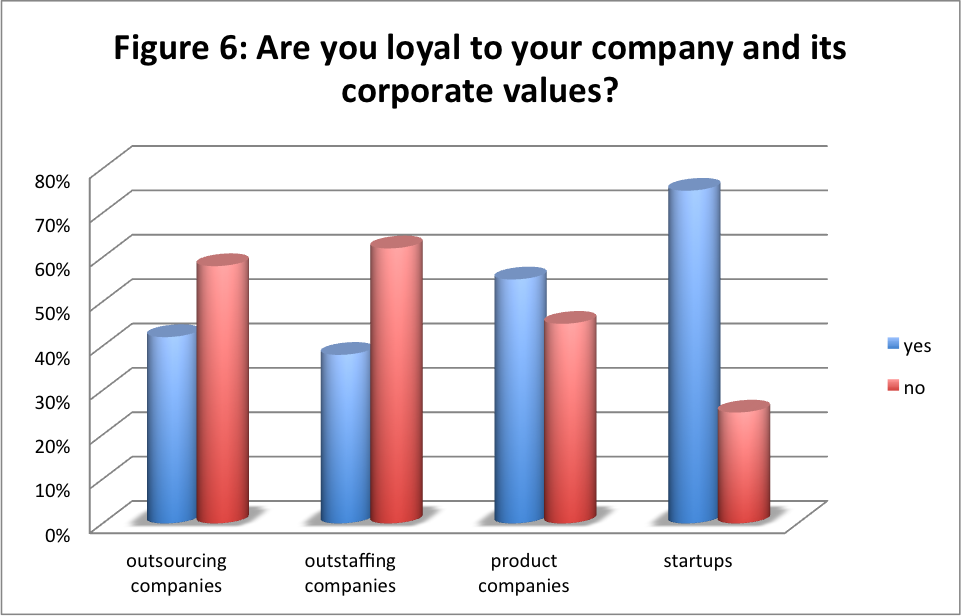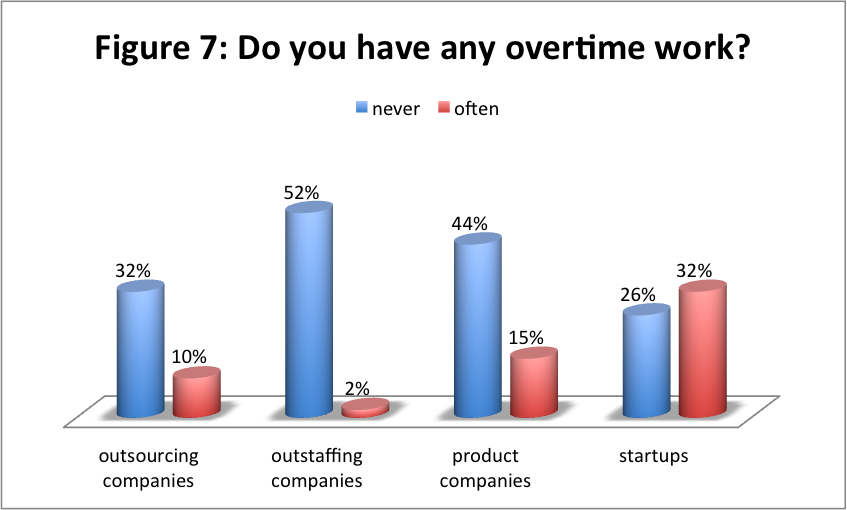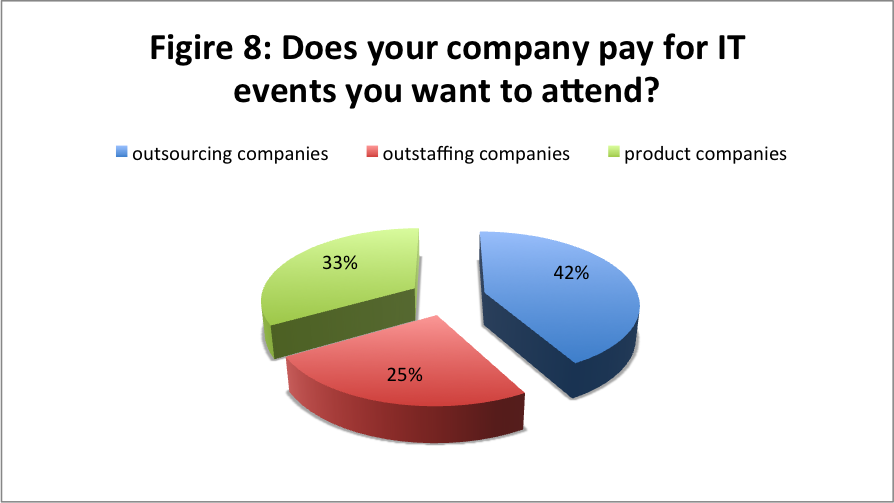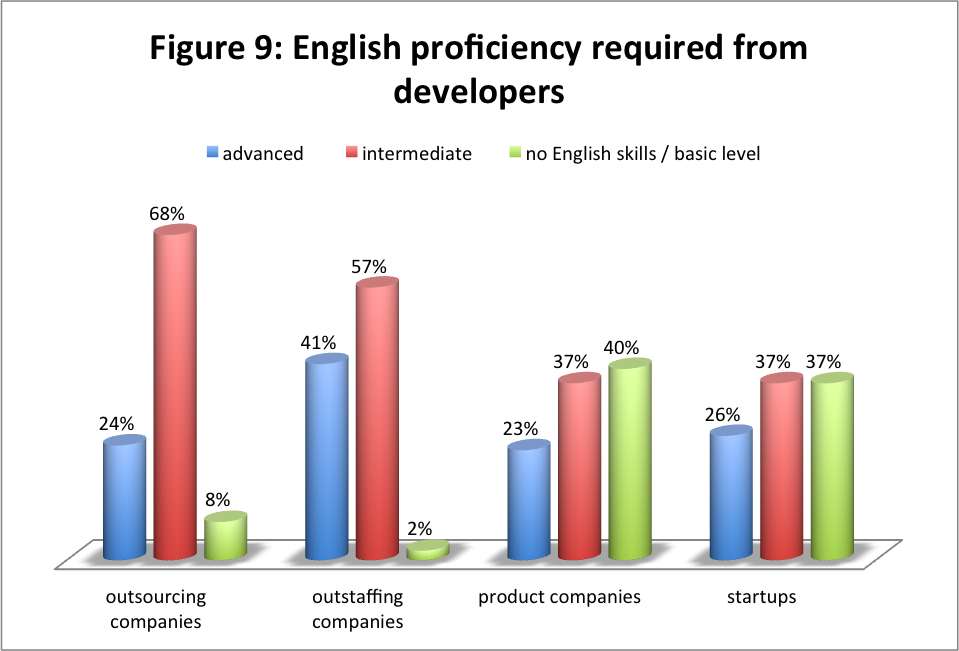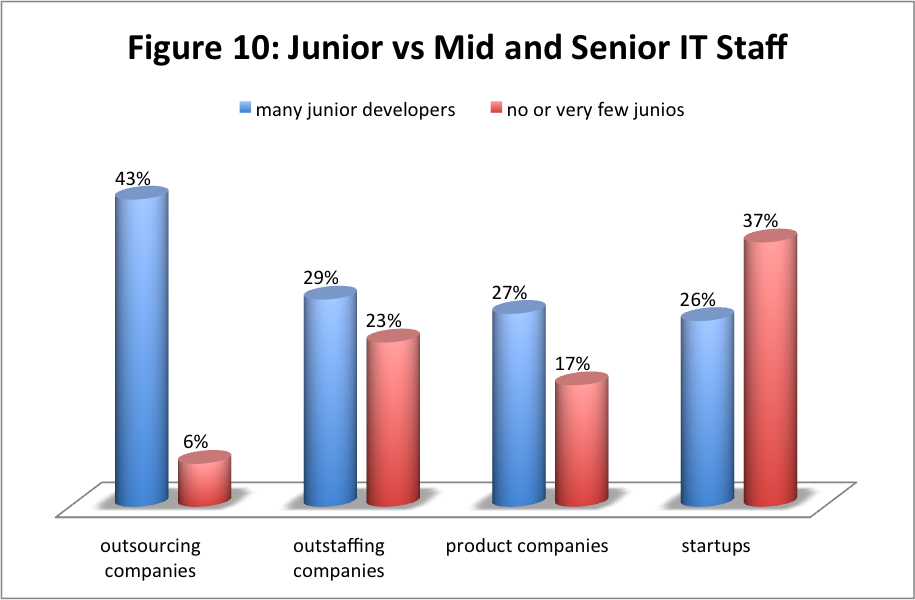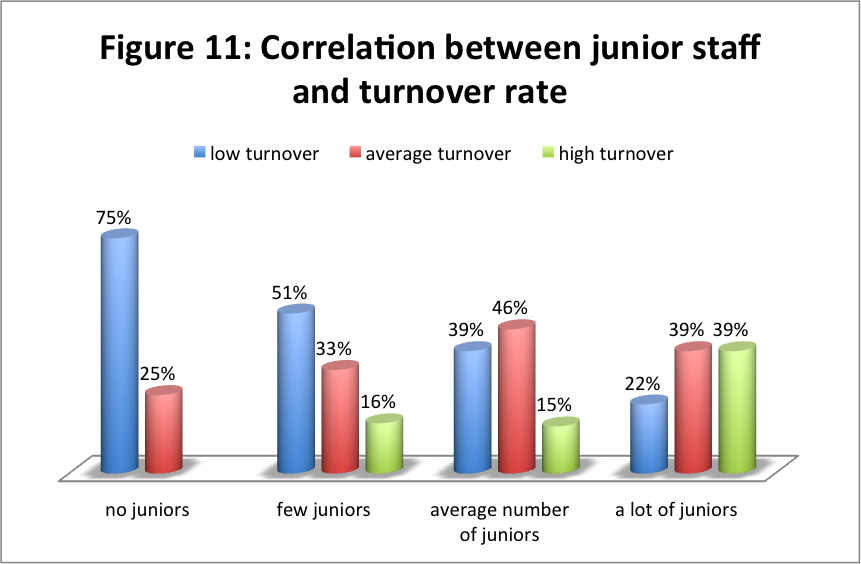 DOU.UA polled  310 IT specialists of which half were employed by software development outsourcing service providers and one third - by product companies (see Fig. 1).
When asked where it's easier to move to a new project in the case of idle time on the current project, almost 50% of participants pointed to outsourcing companies, while only  8% mentioned startups (see Fig. 2). It's interesting to note that the vast majority of Ukrainian geeks believe startups offer more interesting and exciting projects than other types of companies (see Fig. 3).Again, most of software developers polled - 43% - believe startups offer better opportunities to implement own innovative ideas (see Fig. 4). And almost 30% of Ukrainian developers think you can feel like you create something new and significant only when you work for a startup (see Fig. 5).
Check out a related article:
When asked whether they feel loyal to the company and its corporate values and mission, 75% of startup employees replied with "yes" versus less than 45% of those working for outsourcing providers (see Fig. 6).
The research also shows developers at outstaffing companies have the least amount of overtime work, while most of startup developers face a lot of overtime project work (see Fig. 7).
When asked whether they have a chance to attend local and international IT events at the company costs, most of positive replies - almost 40% - came from developers working for outsourcing companies (see Fig. 8).
Further, outstaffing companies happen to be most demanding in terms of English proficiency sought in developers: 41% of such companies require advanced English skills versus 24% of outsourcing companies and 26% of startups (see Fig. 9).
Regarding the ratio of junior developers against mid to senior IT staff, outsourcing companies normally hire more juniors than other company types, while outstaffing providers and startups boast the lowest number of junior employees (see Fig. 10).
The research concludes that the number of junior developers employed makes a direct impact on IT staff turnover: 75% of companies with no junior staff report a very low staff turnover, while almost 40% of companies with a lot of junior guys report a very high turnover rate (see Fig. 11).
Check out a related article:
Bottom Line
The research arrives at some very interesting conclusions:
1. Even though outsourcing and app development companies allow Ukrainian developers to more easily switch between projects, while outsourcing and product companies provide them with better professional growth and training possibilities, the majority of IT specialists in Ukraine still favor a startup culture and think startup projects are more exciting and rewarding and allow betters ways for self-development.
2. In Ukraine, startups obviously have a much better access to the skilled IT talent pool compared to Western Europe or the United States where digital startups are struggling to find and retain senior software developers. Foreign startups may have a good competitive advantage if they choose to leverage Ukraine's market for competent tech resources (you may want to check out our recent Essential Guide on How startups can attract and retain best software developers).
3. Foreign startups willing to access Ukrainian IT exports market and IT talent pool should consider partnering with outstaffing companies (Dedicated Software Team providers) in order to get access to tech workforce with more proficient English language skills.
And what thoughts do these research findings evoke in you?