Ukraine's largest online community of IT professionals, DOU has just released their 2015 profile of the average Ukrainian IT specialist based on the survey of over 3,500 geeks (of whom 55% are developers, 14% - IT managers / tech leads, and 11% - QA and testing engineers).
This year, proportion of developers that work in software development outsourcing companies versus those working in product companies is 60% to 30%, and only 3% of survey participants admit working at a startup. Although mobile internet technologies are improving significantly making it easy to work anytime from anywhere, only 4% of Ukrainian IT specialists choose to freelance (no change from last year). However, 16% provide freelance services as an additional employment.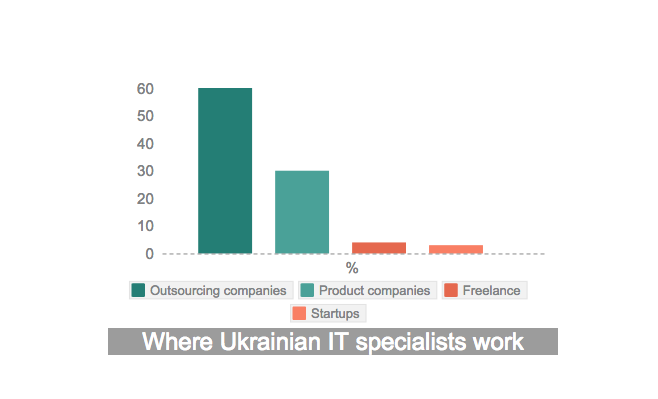 Check out a related article:
Regarding Ukrainian startups, 58% are actually home based, 24% have no particular place to work in, 11% rent office space and 7% use co-working space.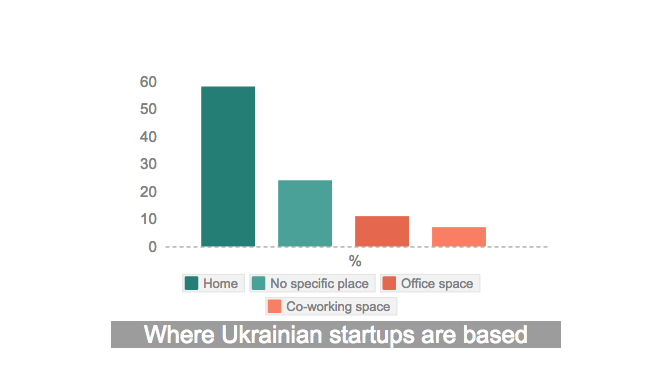 Good news is that 73% of the Ukrainian tech specialists polled believe it's highly important to consider and understand client's business objectives when working on their software development projects. However, 43% admit having only partial understanding of client's business goals and processes. Thirty percent say they fully understand their client's business goals and challenges, while 18% believe it's their manager's task to make sure the project is being developed in compliance with client's business strategy. It's interesting to note that 9% of survey participants admit their clients don't require that they understand their business objectives and have a shared product vision.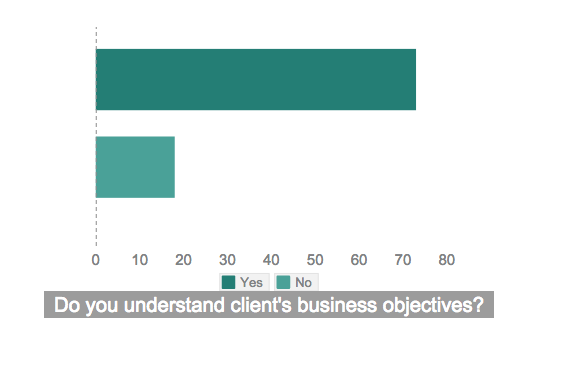 Top 3 criteria for Ukrainian developers to choose an employer are:
Salary - 85%
Professional development - 68%
Challenging and interesting project - 61%
Only 9% of those surveyed pay attention to the employer's brand image and reputation.
Check out a related article: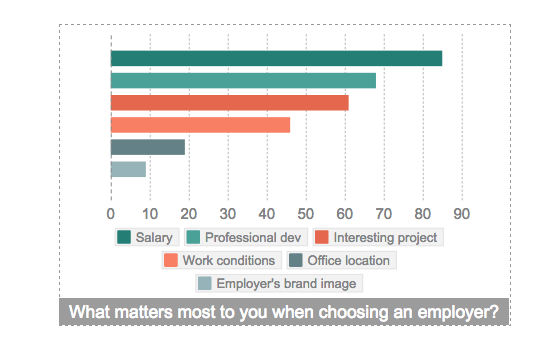 Regarding their career development, 75% of IT professionals in Ukraine are aiming for tech lead's positions, 36% are focused on migrating overseas, 30% are planning to become PMs, and only 6% wish they could make a non-IT career.
Bad news is that 69% of Ukrainian software developers are ready to relocate abroad, and only 20% would like to stay in Ukraine in the near future.
Geography wise, 44% of all survey participants live in the capital city of Kyiv.
Also, this year we see growth in the number of women in tech: 14% vs 12% in 2014 vs 7% in 2011.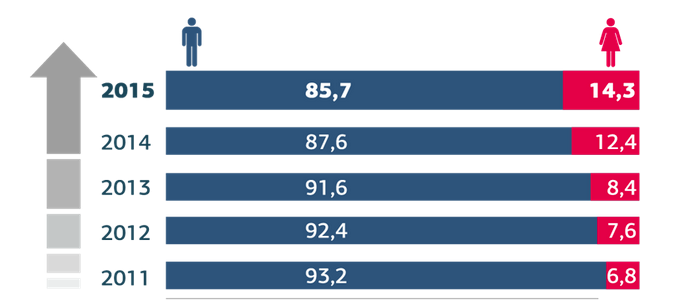 Prevailing majority of Ukrainian IT specialists - 72% - are aged 22 - 30. Seventy-four percent have higher STEM education, while 8.5% have had Business Management / Economy as a major.
Regarding the English skills, 36% have intermediate level, 30% - upper-intermediate, and 12% have full professional proficiency. In addition, 45% use English actively on a daily basis with colleagues and clients, 33% read and write in English often, and only 6% say they rarely have a chance to practice their English.
Ukrainian developers and testers invest their time, money and efforts into ongoing self education: 81% get additional professional training outside their companies, 36% learn and improve their English, and 16% attend learning courses.
To check out Ukrainian IT salaries, read our previous post on this. Do you want to calculate a ballpark cost of your software development project in Ukraine? Try our free Calculator now!
Source: dou.ua, 2015