According to DOU, online community of Ukrainian ICT professionals, IT industry's contribution to Ukrainian economy will account for 3% GDP by the end of 2015 (for comparison, it only accounted for 0.8% in 2012), and for nearly 6% by 2020.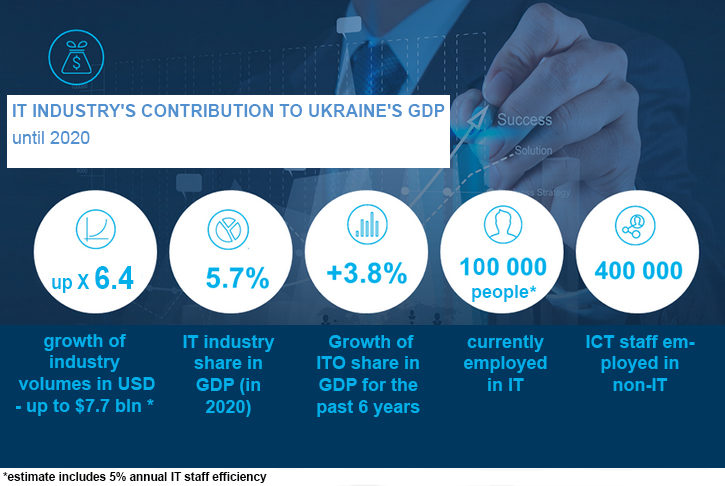 Further, an estimated number of ICT specialists (software developers, engineers, architects, QA engineers and testers, business analysts, project managers, etc) currently employed in Ukrainian IT is between 74,000 and 100,000 people. Of them, prevailing majority is employed in IT Outsourcing (ITO).
Check out a related article:
As estimated in 2014, 74,000 of Ukrainian ICT entrepreneurs (the most common employment model in Ukrainian ITO) earned together UAH 18.1 billion  (app. $851 million), given the average monthly gross salary in Ukrainian IT makes $2,000.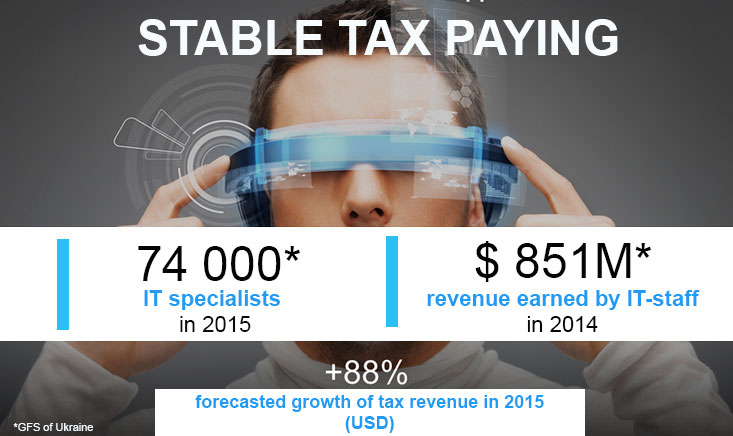 Right now, IT ranks #3 by export volumes, following metallurgy and agriculture. Yet, it's expected to outrun metallurgy and rank #2 by 2020.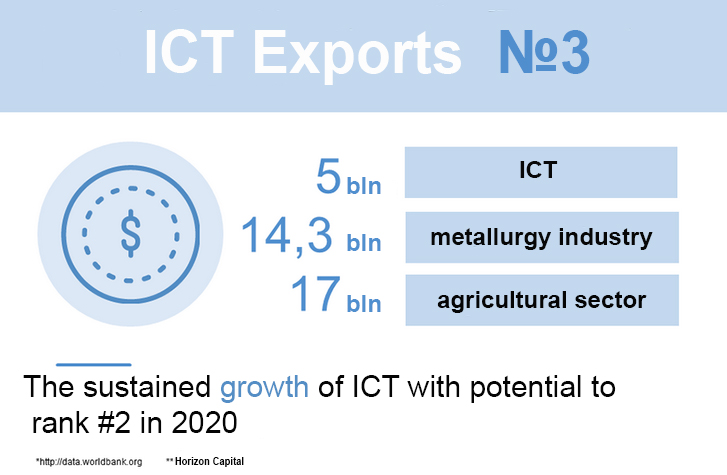 According to NASSCOM, one software developer creates up to 4 additional work places in adjoining areas. This is expected to become a rule of thumb in Ukraine by 2020.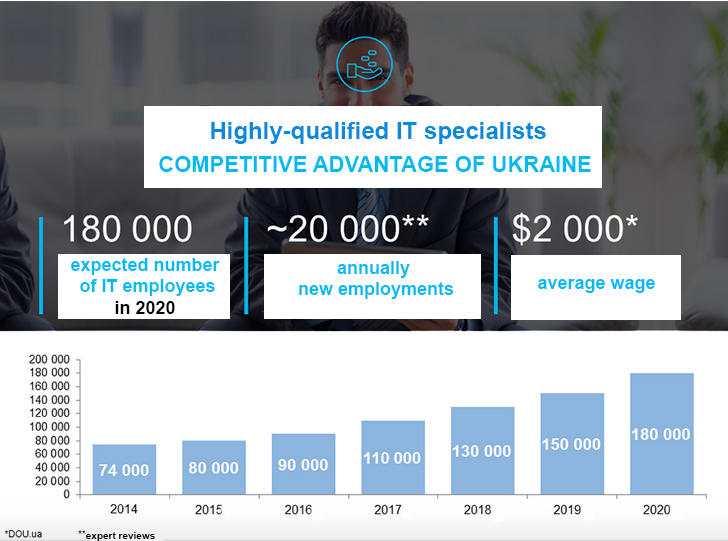 Check out a related article:
Also, Ukrainian ICT is expected to bring in around $142 million in paid taxes in the period between 2016 and 2020.
Many experts in Ukraine have a shared opinion that the gradual increase of the tax rate for IT related jobs will help grow IT industry by 25% annually. However, for Ukrainian ICT to evolve and shine, three key factors are needed:
Major reforms within the ICT sector
Market consolidation
Close collaboration between local IT businesses and higher education institutions
Check out my previous blog on how IT Cluster was created in Odessa earlier this year.
Source: dou.ua