Today, IT technologies do not give us a break even for a moment. Software developers are in great demand globally and to stay ahead of the competition they should keep mastering their front-end developer skills and adjusting their expertise to real-life business needs. Now when 2014 is almost over it's a good time to look inside our crystal balls and see what skills will be most essential for a good front end developer during 2015.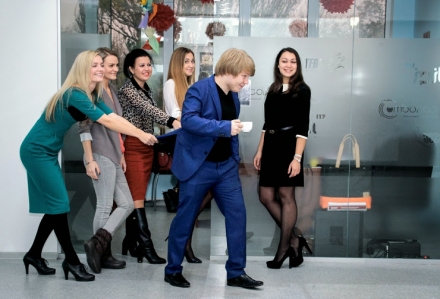 We've asked some Intersogers to share their opinion about top front-end web developer skills to be required in 2015. That's what our Head of Mobile Development says:
Check out a related article:
"In 2015, front end developers should pay more attention to JS and various open-source frameworks able to significantly simplify their work.
He identifies several key points that you need to possess to pursue a career in front end development:
You should be familiar with at least few JavaScript frameworks such as Ember.js, AngularJS, React as well as node.js based frameworks such as express.js, total.js, etc.;
You must learn ECMAScript 6, a new version of JavaScript with added new features and capabilities;
You should be familiar with such web components as Polymer, Shadow DOM, keep in mind Autoprefixer and Compass, and be able to manage JS build systems such as Gulp.js, Grunt and Middleman
Alex, senior front end developer, Intersog:
I would divide front end development into simple and complex projects. Of course, HTML5, CSS3, Bootstrap remain essential for adaptive and responsive design, while JS knowledge and practical use of jQuery and Ajax remain essential for simple software programming projects. When it comes to more complex projects, it's a must to have knowledge of JS frameworks such as Phonegap, AngularJS, Meteor or Backbone, automation testing tools such as Jasmin, Karma and Selenium, systems of version control, WebSocket technology, CSS preprocessors (e.g., LESS, sass). And of course, there's NodeJS you should have a good understanding of in order to execute robust projects."
Read more about our mobile application development company.
Wrapping up, besides HTML5, CSS3, jQuery and Bootstrap, make sure you know how to use various JS open source frameworks and platforms to save time and resources needed for any development project. In other words, you should finally stop inventing a bicycle and start simplifying your work with tools that are many and that have already been put in place for you!
And what would you add to our list of front end developer skills essential in 2015?