Our eHealth development project DEMOS is a great case of how an offshore team infused the project communication and drove the project through to successful presentation to / approval by Norwegian health authorities. As a project coordinator on provider's side, I've recently returned from Istanbul, where I met with one of our leading EU clients to have a joint team management workshop. Demos is an innovative eHealth tool that aims to usher an entirely new philosophy in the management of chronic diseases and difficult healthcare decisions in Norway. Funded in part by Norwegian Health Authorities and in part – by Innlandet Health Trust, the DEMOS project is a complex patient-focused web and mobile system that will disrupt the way treatment decisions are made today. Below is my story of how remote workshops with clients can help improve the teamwork and lead to the project success in the offshore environment. More about mobile app development company.
Almost all of us become medical patients at some point in our life. Traditionally, patients have allowed doctors to make decisions about their treatment, but today the situation is different, with more and more patients demanding to be involved in the treatment decision-making process. That is why we are so excited about this project - it cuts right through the needs of people, solving a fundamental problem.
A project of this scale cannot do without serious challenges on both technological and management levels. Lack of constant feedback is a common problem for offshore teams. Often that's an obstacle many teams cannot overcome. Weekly meetings just don't get the job done. That's where the project management has to come in and take a stand in the project.
Check out a related article:
To boost the communication with the product owner, I travelled to Istanbul and offered him a workshop-like intensive cooperation model. My goal was to draw a highly detailed project plan, and then present it to the team. Basically my idea was to act as a product owner on our side, so that I have every bit of information that can be possibly needed by the developers. During our meetings I created a detailed list of deliverables with every feature thoroughly described and documented. We talked about user stories and cases, modeled behaviors. I asked hundreds of questions to have a clear and full vision of everything.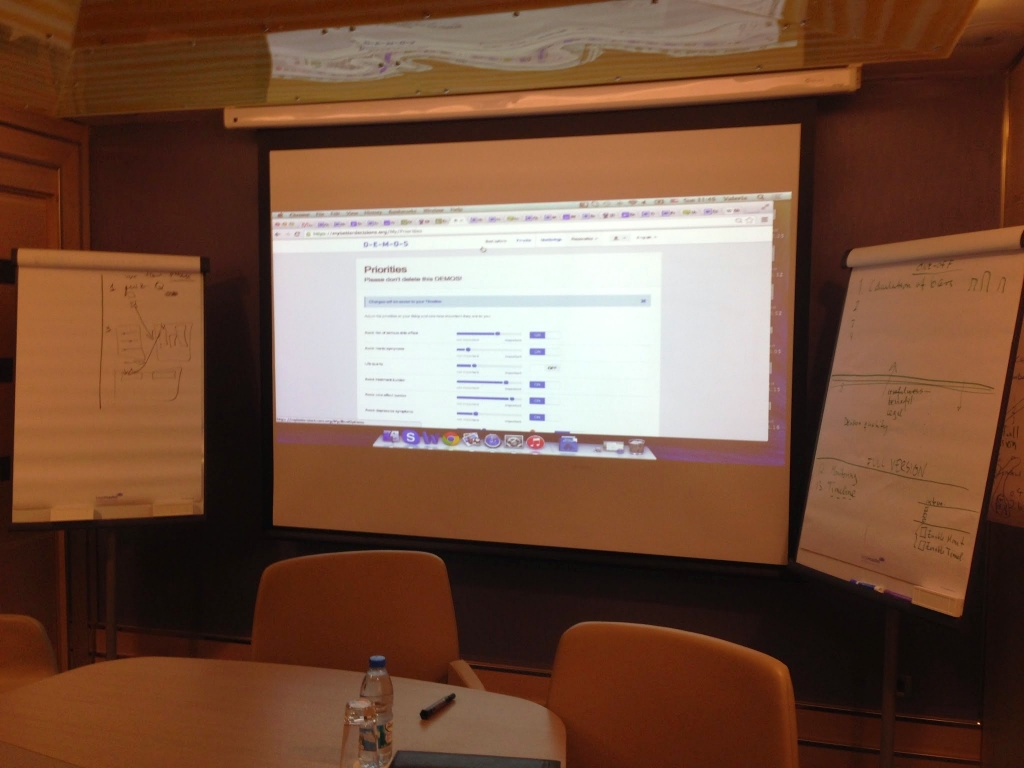 Our close cooperation ended up with me having every little piece of information project team would need to successfully complete the project. We managed to eliminate the information and time gap between our client and the team so that every feature has minimum time between coming to the list and rolling out to the product. At some point project coordinator became the product owner.
As I came back, I had to sit down with my team and do another workshop on practical application of information I gathered. We did a lot of analysis and estimation, changed some points and improved the others. The team was involved into decision making at all times – every decision was presented to them and actively brainstormed to make sure everyone is on the same page. We had brainstorming sessions every day, trying to seek innovative ways of solving trivial issues – that's how you create something really disruptive.
Now, we have a crystal-clear scope, full documentation and sensible processes all across the team. There's no lagging between the client and the offshore team, and the information flow has been optimized. Right now we are working on the 4 types of user cases, and are full on towards the primal release in February 2015.
Need more insights into building your software development team's workflow? Listen to our podcast on "How To Get Best Value From Your Offshore Agile Team".
Check out a related article:
Need help with your software project specification or Agile ramp-up acceleration? Please check out our IT Consulting offering.