We'd like to congratulate our dear friends and colleagues from the sister company dart117 on getting their Flat Web UI Kit featured on Mashable among the 36 high quality design resources (#11) as well as on Creattica, a famous inspirational imagery library.
dart117's Flat Web UI Kit aims to help designers create great website design experiences for the online audience. It contains group of elements, forms, controls, widgets and loaders to make the website design process easy and enjoyable. You can basically create new custom elements for the website using the PSD file included in the package.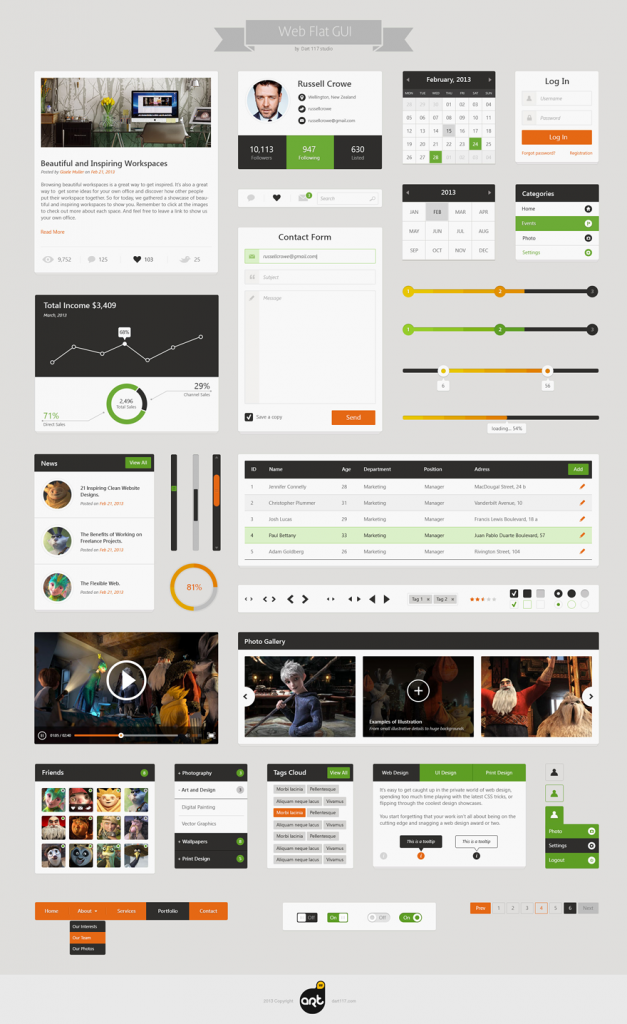 Inspired by the recently launched iOS 7, dart117 has also presented their iOS 7 compatible Web UI Kit - a set of widgets created with love to Apple's new iOS design. The new design is light and transparent, with minimalism and bright accents being its key distinguishing features.
With some of the best creative minds from the Ukrainian web and graphics designer scene employed, dart117 is committed to presenting only truly state-of-the-art products to the marketplace! Just try them and see it for yourself.