Schedule Planner (and its paid version Schedule Planner Pro) is one of our most popular own apps that has been downloaded over 2 million times since it was first launched to the Apple App Store and Google Play in 2011. It received a lot of positive reviews and general feedback from users, and managed to gain recognition as one of the top iPhone / iPad and Android apps for planning business and personal events from many apps review sites. Appadvice.com called it "an almost perfect productivity app for iPad", and iTunes featured it as a "hot app" in the Utilities category in 41 countries. Schedule Planner keeps constant positions in Top 100 Free iPhone Utilities Apps in the Apple App Store for the 4th consecutive year.
Read more about mobile app development services.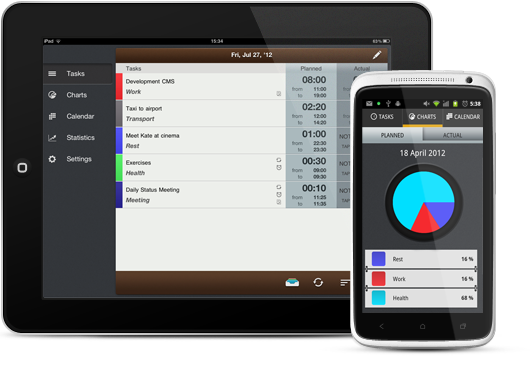 Check out a related article:
Based on numerous user reviews in both app stores (Apple and Google), we've learned that our app is used extensively for education, business and personal events / meetings planning, and self-development. Yet, a couple of days ago, we saw the following tweet mentioning our app:

We followed the link and landed in a personal blog of one young lady (@conscientiousss) calling herself "a conscientious introvert" who describes her experience recovering from such psychological issues as anxiety, depression, and binge eating. In her blog post called "Therapy Homework #1" she mentions using our free Schedule Planner app on Android for her psychotherapy. In her post she debated whether to purchase Schedule Planner Pro for $3,99 or not. Apparently, she opted for purchasing one, and we hope she'll never regret it.
Right now, our Schedule Planner app is undergoing a major overhaul and its upgraded versions will be released and shipped to the app stores next month. Feel free to sign up to our updates below to get notified about the release.
[subscribe2]
Intersog wishes @conscientiousss all the best in her personal development and fast recovery!
Check out a related article:
P.S. Sarah will get her upgraded Schedule Planner app for free. Do you want to get one for free as well? Just tweet about how you use our Schedule Planner for your personal and/or business needs (#scheduleplanner #intersog), and we'll let you use our Pro app for free!