One of my long lasting dreams has recently come true - I've spent a great week full of impressions and intensive brainstorming at British Higher School of Arts & Design in Moscow. And here's my story about it.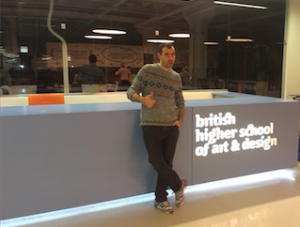 I attended their winter intensive course on web design led by Nikita Obukhov, art-director of the FunkyPunky agency. All workshops were actually hosted by the industry's leading specialists of Russia, so I was really excited to have a chance to learn from the best of the best.
The course curriculum was divided into several parts including:
Check out a related article:
1. Process - stages of creating a website, web studio formats, client expectations and budgeting, negotiations, teamwork.
2. Graphics language - improvisation, basics of composition, fonts and typography, visual communication and storytelling.
3. Prototyping - wireframes, mockups, sketchbooks, web boards.
4. Trendspotting
5. UX design
6. Creative methods - tools for ideas brainstorming, creative thinking, creative concepts.
Check out a related article: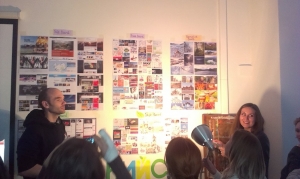 This course has literally turned my perception of web design upside down. Teamwork and ideas brainstorming were two most important additions to my web design experience. All tasks were to be completed in groups of people with different backgrounds and of different nationalities which was challenging yet very useful. I've brought some of the brainstorming methods to my dart117 team and we're in the process of implementing them to improve our web design processes. For instance, I was really impressed with the practice of manual mobile app prototyping. We almost never used computers for web design, but instead used our own hands, scissors, pins and press-clipping for creating web boards, promo boards and narrative boards. Our studio walls will soon be covered all over with paper website or mobile app prototypes for better visualization and more productive brainstorming.
Read more about mobile application development services.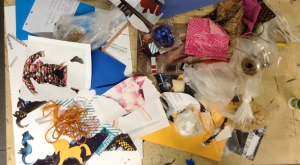 Storytelling is another trend that is being rather hot on today's web design scene. In web design it can be achieved via imagery and illustrations, video and infographic, characters / mascots, personalities, text and words, parallax scrolling, and social media interactivity. Social media is basically the backbone of modern web design: every element of design should entice your website viewers to engage with your content!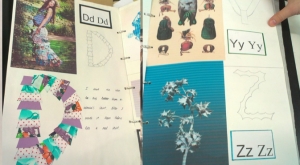 Text simplification is one more hot trend in web design. All calls to action are visualized rather than described with words.
I'm looking forward to continuing improving my web design skills with British Higher School of Arts & Design in the future and would highly recommend it to anyone who aspires to become a true professional and keep up with the times.
  Want to get our web design updates on a regular basis? Please sign up below.
[subscribe2]