Design is considered to be the most important element of any website. It creates a strong impression of your online existence. Businesses from all over the world focus on creating clean yet elegant designs to portray the best picture of their products and services.
People have very high expectations when it comes to getting the design job done through professional hands. It's critical for designers to avoid potential design mistakes that can spoil hours of hard work. The big picture starts to get vague when you keep focusing on small details. A wise designer thinks wisely to balance all the significant design elements.
How to get rid of common UX/UI design mistakes? In this article, you will be reading some useful suggestions to stay away from hazardous components that make your design look inappropriate. Let's check out some common mistakes and suggestions to wipe them out!
Check out a related article:
Inappropriate Spacing and Padding
It is imperative for a website design to give a clean and organized look. Spacing and padding play a significant role in achieving this purpose. Inappropriate spacing and padding techniques will make it difficult for readers to comprehend the stated information. This is one of the most common UX/UI design mistakes that most designers make unintentionally.
Implement spaces of the same size around logical blocks. The margin should be the same on the right and left sides. Likewise, it should look even at the top and bottom sides. Remember, uneven spaces cause your design page to look disorganized. As a result, readers cannot pay equal attention to each section.
If you want to break the entire piece of content into several logical blocks, then it is important to take care of balanced padding. Some designers use very small padding, which doesn't play a key role in breaking the text into logical sections. Never hesitate to enter a large space between logical parts. This practice will keep your content part completely balanced, and eventually result in better understanding by a user.
You don't need to follow hard and fast rules to get this done. Following a simple rule can help you maintain a well-adjusted visual hierarchy. Padding between various logical sections should be bigger than padding between the text and heading inside of each section. Take a closer look at your content needs and implement this easy-to-follow rule. This productive design practice helps you put emphasis on the target part of the content.
Low or Poor Contrast
Contrast largely depends upon the usability of website design. Low or poor contrast means lower usability. According to studies, human eyes get attracted to contrast. This is the reason why it is considered to be the fundamental rule of graphic design.
Contrast can also be defined as an instrument to manage visitors' attention. It takes place when two components on a webpage are different from each other. Designers can use contrast in color, size, and alignment.
Check out a related article:
Generating ideal color combinations helps you manage the color contrast in the perfect way. Unfortunately, many designers fail in establishing a good contrast level. As a result, content doesn't appeal to the user.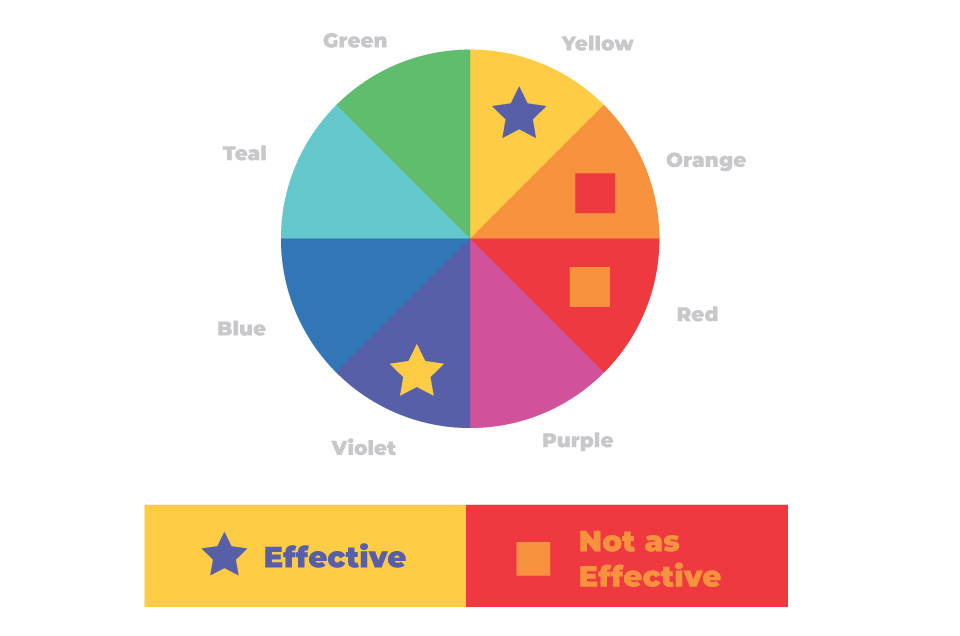 There are more than a few useful contrast checker tools available online. A designer can take benefit from these and assess the usability before implementing any color combination. One key thing that you should never forget is the differentiation among different contrast elements. A slight difference won't serve the purpose accurately. There should be a noticeable dissimilarity to make things stand out. Following a few healthy design practices can help you avoid contrast glitches.
Use sufficient contrast difference between text copy and image background file. Avoid using low contrast for a text copy as it will not make the text look appropriately visible to readers. There should be a significant difference between the text and the image color. Black is considered to be a popular shade to make the text look prominent.
However, you can easily play around with other bright colors and see what works best to make the text noticeable. If you want to use a contrasting image, then try placing text on the dark section. You should smartly use the white space to keep your contrast elements feel balanced.
Incorrect Use of Fonts
Do you know how to avoid mistakes in typography? Most of the designers fail when it comes to incorporating design elements with the correct use of typography. Inadequate use of font styles and fonts make your complete effort worthless. A designer should be considerate to make the text well-organized, legible, and easily recognizable. It should be correctly formatted in such a way that a user can perceive the given information without any difficulty. Text is the basic unit of any piece of information content. So, it should be presented in a nice way.
Today we have access to dozens of exciting fonts, which is quite interesting. However, using more than a few font styles on a single webpage can be distracting and annoying for readers. Experts recommend using not more than three fonts in a single layout to avoid font fatigue. Sometimes students also try to adorn their college assignments by using different fonts, which doesn't adhere to teachers' requirements.
Generally speaking, three fonts should be enough to create catchy typography. Each font has different styles such as bold, medium, regular, bold italic, italic, and more. It means you can employ different productive variations to make your text look well-arranged.
Non-responsive Design Approach
Have you heard about responsive design? Well, it's not a new thing for designers. Unfortunately, many websites fail to meet the criteria of being responsive across different screen sizes and platforms. Many designers forget the key element of responsiveness while designing a website. They should understand the fact that people of modern times use different devices to access online stores and websites to get the required information. A website should portray the best picture regardless of screen size.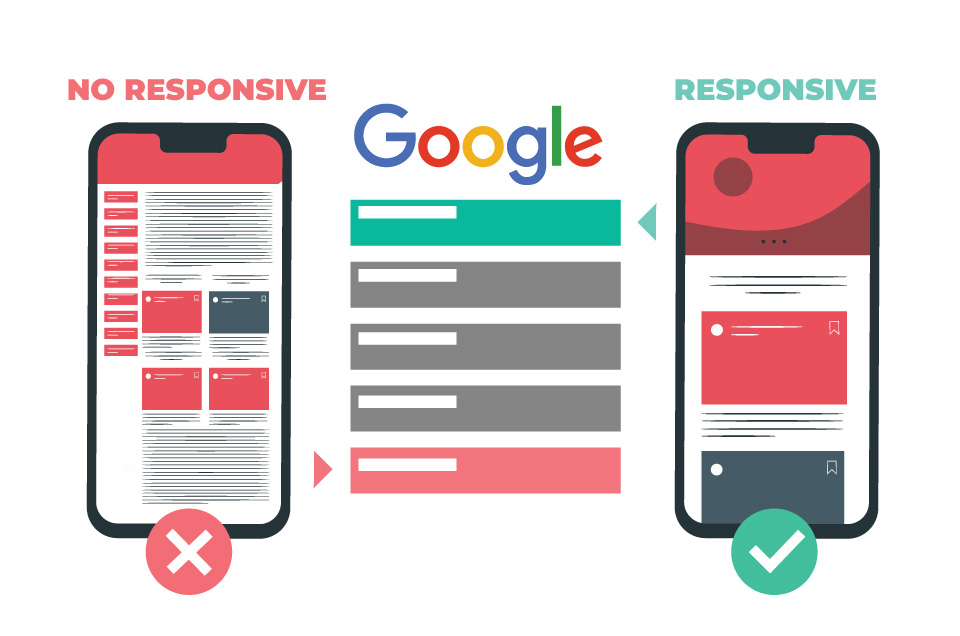 A proportionate and responsive design makes your website perfectly accessible across different screen resolutions. The world has witnessed a significant upsurge in the number of mobile users in the last few years. It means designers need to be more focused on making their websites flexible.
A responsive website enjoys manifold benefits as compared to non-responsive ones. It will get more traffic from mobile users, lower bounce rates, increased conversions, improved search engine optimization, lower maintenance requirements, better readability, enhanced browsing experience, and more. On the other hand, a non-responsive website won't be able to achieve set goals.
Disorganized Icons
Undoubtedly, Icons play a crucial role in any website design. They are incredible in expressing meaning using a small symbol. The modern design concepts incorporate icons for better productivity and enhanced user experience. Here are a few examples of Intersog's works at Dribbble.
For instance, you can see a lot of icons on social media particularly Instagram. Many designers have started to use icons to tell the long story in a short way. Unfavorably, they forget the fundamental principles of using icons. There are a few significant things that should be considered to make the best use of iconography.
All icons should be of the same line width to give a coherent look on a webpage. The majority of internet users don't have an eagle eye to notice the difference between icons. However, a professional approach addresses each and every minor thing to make the design look perfect. Therefore, a rational designer should take care of line widths, corner radius, and other important considerations.
Don't look for cheap icons, but opt for the ones that help your design look professional. Free icons can be easily recognized by people who spend time on the internet. Studies have shown that custom icons offer a great user experience. Therefore, designing custom icons is advisable to enjoy better productivity. Of course, this will take some time but save you from embarrassment and design errors.
Conclusion
The core purpose of good website design is to communicate with the target audience in a clear and beautiful way. Companies hire the best intellects to come up with catchy yet clear design ideas. Therefore, it is the main responsibility of designers to address potential issues while designing a website before launch. See more ideas about UX/UI design in Intersog's portfolio.
The aforesaid suggestions can help you avoid common UX/UI mistakes that most designers make nowadays. It is better to think wisely from the beginning rather than fixing several design issues after the launch of a website. No doubt, it's not a child's play to create high-quality stuff but you can make yourself feel proud with some extra efforts.