It's needless to say that moving your brick-and-mortar business to the online space or starting your online retail from scratch will let you gain an appropriate ROI and build a successful business as long as you manage to instantly provide user experiences (UX) of the unsurpassed quality. By this I mean your web store's general ease of use, navigation, intuitive and clear user interface (UI), bugs-free functionality, easy checkout, responsive design, and other elements that will make your customers return to your web store over and over again. To achieve all of the above, you'll have to choose the right CMS platform as a top priority. The properly selected one will let you easily implement and manage all of your web store development and design ideas, and bring you more business benefits in a mid and long term.
Read more about mobile app development.
Unless you're a large online retailer of the Walmart or Walgreens level, you don't need to re-invent a bicycle and create your own e-commerce platform, as there're dozens of CMS's out there to base your small or mid-sized online / mobile retail solution on.
Check out a related article: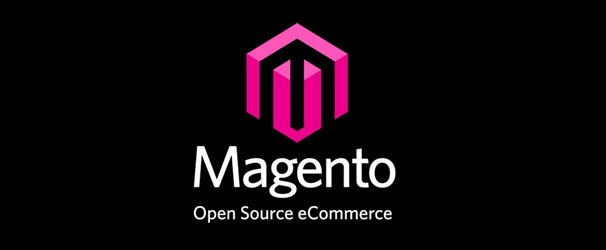 Whereas the choice of e-tailing platforms for your web store solution is really broad, Magento is definitely the one you must consider while planning your e-commerce development project. Now let's see why over 28% of Alexa's Top 100K e-commerce websites are built on Magento:
Because Magento is an open source platform, it can make your development project rather cost effective
If you're an entrepreneur with very slim development and marketing budgets, you can save a lot of money by using the privilege of an open source code, and increase your revenues by better marketing your online retail solution using a variety of free marketing tools and add-ons available in Magento.
Magento provides a very user friendly web store admin interface
To increase user loyalty and attract more new customers, you'll have to run regular discount and bonus campaigns, and provide special offers. Also, you'll have to update your products lines and catalogues, change price tags, update website content, create news releases and blog posts, use lots of visuals, and so on. Administering your web store in Magento is very easy, while it can be a real rocket science in some other, more robust e-commerce CMS solutions. It goes without saying that the more user friendly the admin dashboard, the less time you spend on site editing / updating, and the more time you have to spend on your core competences.
Magento lets you demonstrate your products in a very attractive way
Since you're going to sell online, you'll have to showcase your products so that any user would literally fall in love with their look and would want to buy them from you, not your competitor. As such, you need to provide your customers with high quality visuals to drive their purchasing decisions. Magento is just perfect from this viewpoint, as it allows users to view your products in a catalogue, download images to their desktop / mobile devices for offline view / comparison, zoom in to see the tiniest details, etc.
Additionally, Magento offers a variety of templates and themes as well as customization features for your online store. This will help you create a unique design and add a special look and feel to your online retail solution. As a result, you're likely to significantly decrease your bounce rate, attract more online traffic and increase conversions.
Check out a related article:
Magento lets you create product recommendations and scoring, and increase sales thanks to them
Products reviews and recommendations can be a very effective tool in increasing your online sales. According to Forrester, online retailers that use progressive forms of on-site marketing such as reviews and recommendations lift their goals conversion by over 23%, and reach an average customer conversion rate of 4% (while the industry average is 1-3%).
Magento lets you attach recommendations and star / point scores to every item on sale in different forms (e.g., as a top banner or a comments area), and also add product videos, scalable images, etc. All of these features will make a positive impression on your customers and entice them to buy more from you.
It's needless to mention that Magento-based web stores are fully SEO optimized, so promoting them online is a breeze, compared to other less marketing friendly CMS's.
Of course, it's up to you to decide which CMS to base your e-commerce site on, but Magento is definitely worth taking a closer look at.
Do you need a more in-depth understanding of how Magento can help you build a successful online retail business? Just let us know and we'll be happy to consult you on this!
P.S. We'll be exhibiting our e-commerce development expertise and projects portfolio at IRCE, the world's largest e-commerce event that will take place in Chicago on June 10-13, 2014. If you're planning to attend, please visit us at Stand 1865. Let's meet and mix there!