We're continuing to update you on IT salaries' expectations in different cities of Ukraine. This time our HR team has compared gross salaries in Kiev and Odessa as of Q3 2013. The salary difference for the major skills and competences between these two cities is around 10%-15%. The biggest discrepancy is observed in tech lead roles for HTML5/CSS, C#/.NET and Ruby/Rails technologies.
To request Intersog's full Guide to Ukraine's IT Salaries in Q3 2013 including data for other skills such as Javascript development, C++, Python as well as QA / testing, BA and team lead roles, please contact me directly.
Note: below are Gross Monthly Salaries in US Dollars ($) as of Q3 2013, based on Intersog HR research (click to enlarge)
Check out a related article: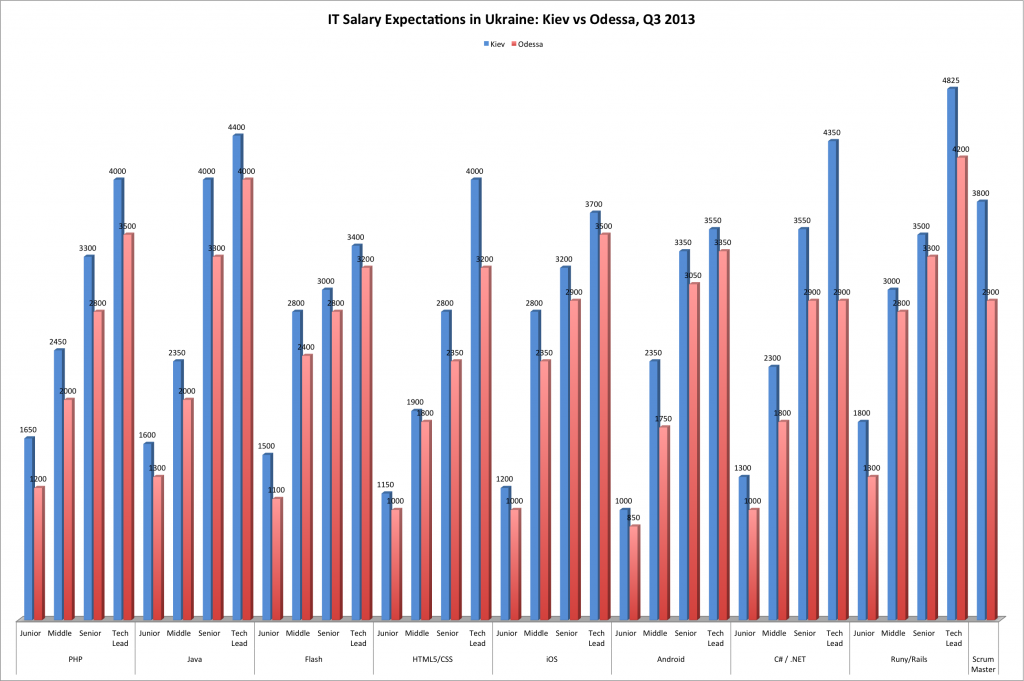 Want to stay updated on the Ukrainian IT salaries? Sign up below to receive our new blog post alerts.