Ukraine's largest online community of IT specialists, DOU has just released the results of their continuous IT salaries survey as of May and June 2015, and I'd like to share them with our English speaking audience.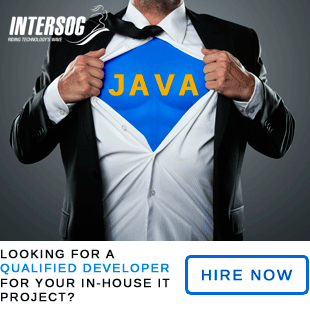 This time, DOU has polled over 6,000 Ukrainian software developers, testers and project managers, of whom 46.6% reside and work in Kyiv, 16.2% - in Kharkiv, Ukraine's second largest city, almost 10% - in Lviv, and 5.5% - in Odessa. Of all specialists polled, almost 50% work in software development outsourcing companies, 28.5% - in product companies, slightly less than 5% - in outstaffing, and 4.5% work in startups.
Speaking about programming languages and technologies used by Ukrainian software developers on their projects, Java, C#/.Net, PHP, Javascript and C++ top the list of the most popular languages. Compared to Q1 2015, Python has lost two positions in the languages' rating outrun by Objective-C and Ruby. Scala accounts for 2.1% of the programming languages' market share, which actually indicates no change from Q1.
Check out a related article: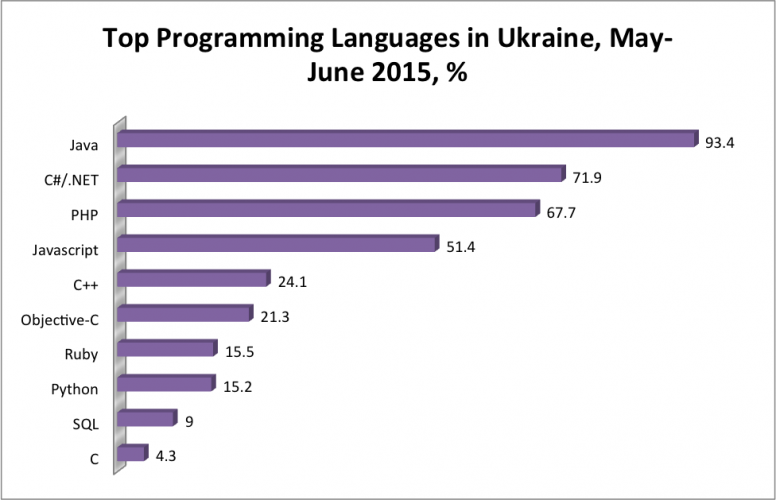 See below Ukraine's average monthly gross IT salaries across all cities: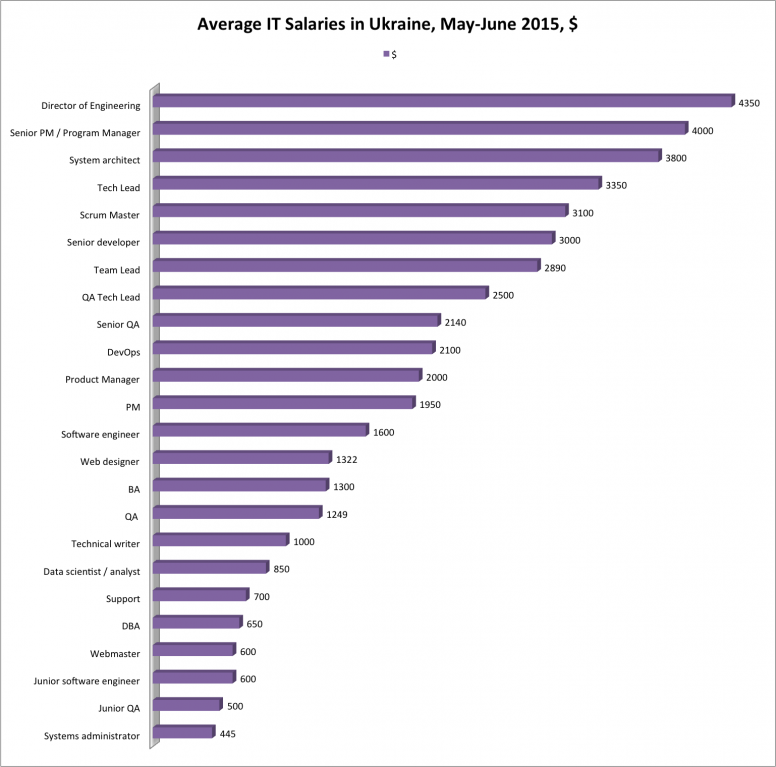 Traditionally, in Kyiv salaries are up to 10% - 15% higher than in other Ukrainian IT hubs: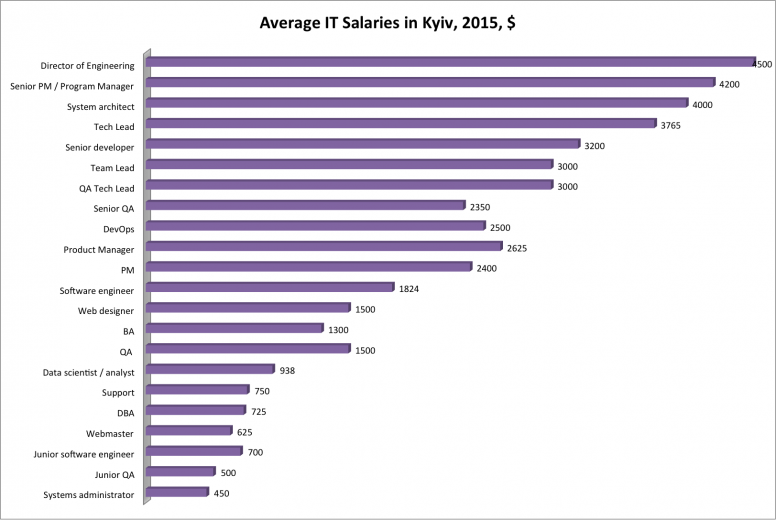 Now let's see how IT salaries compare and contrast across different technologies:
Check out a related article: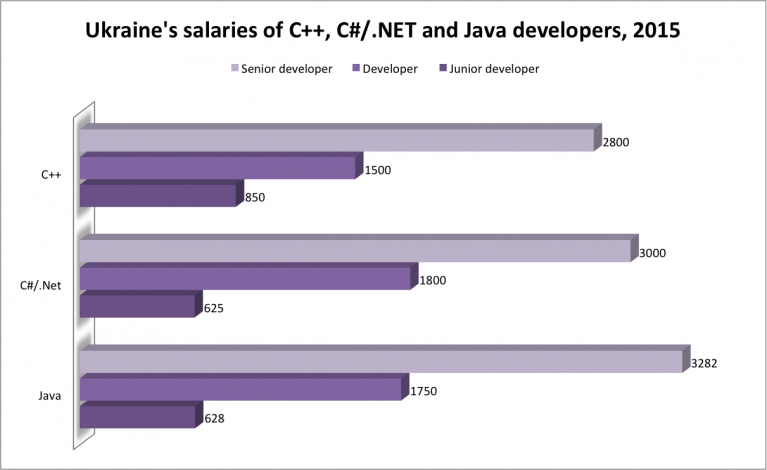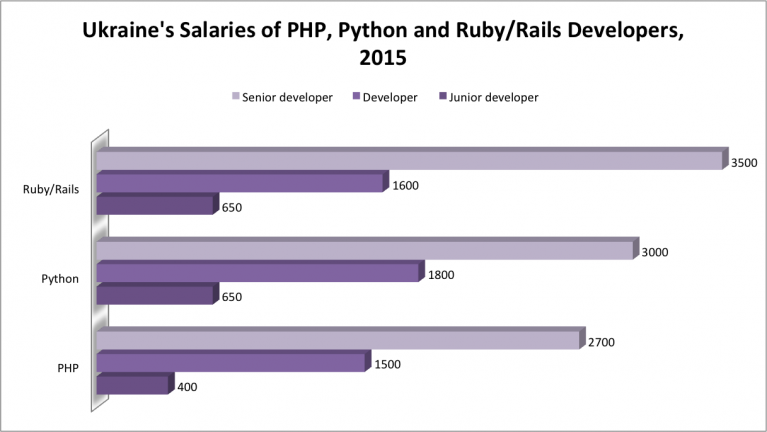 While senior mobile developer salaries are within the same range in Ukraine regardless of platform, junior and mid-level Android resources are traditionally cheaper than iOS resources: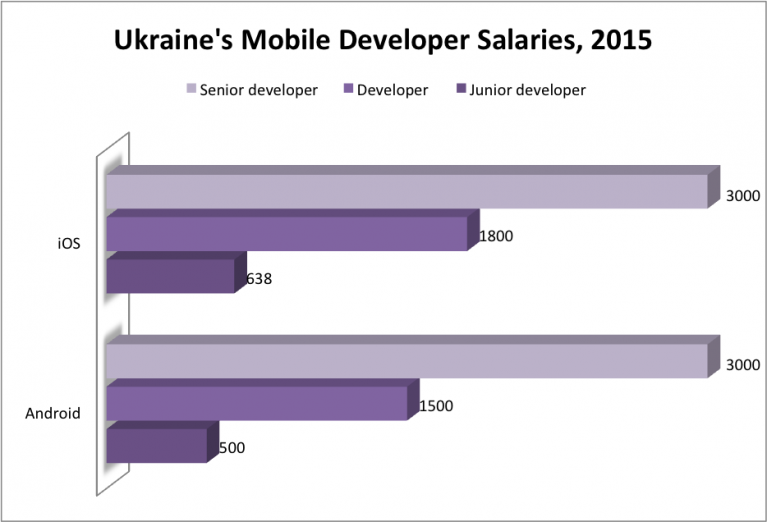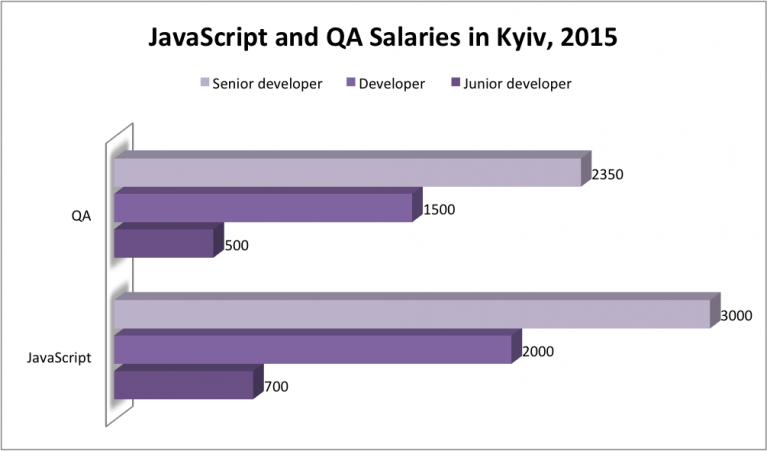 This year, DOU has included a question about IT salaries in each domain that survey participants' projects belong to. As it turns out, telecom and mobile development projects bring more money to software developers than eCommerce and web dev projects. The picture below shows senior developer salaries in different project domains.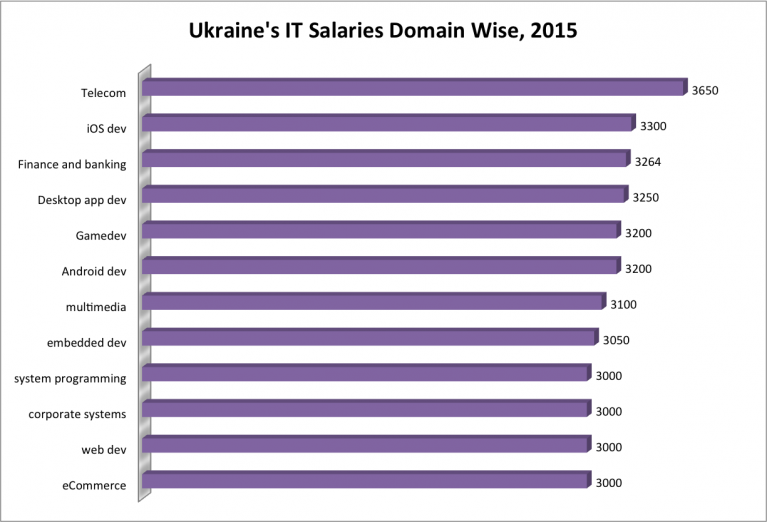 And now let's see dynamics of some of the Ukrainian IT salaries since May 2013: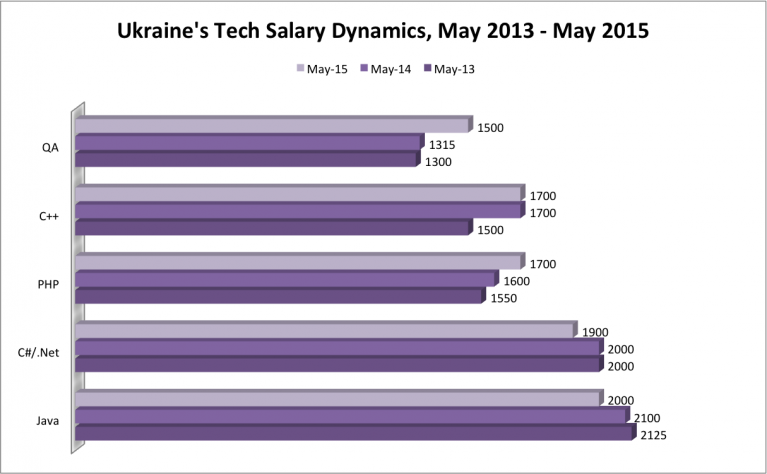 To see what the average Ukrainian software developer lives and breathes, check out my previous blog on Ukrainian IT Talent Profile 2015.
How do these salaries compare to your home country?
Source: dou.ua