Every business leader knows that when it comes to the question "how much does it cost to develop a mobile app?" the answer will depend to a great extent on where development is actually done.  Unless the company uses a template service to design an app (we can't even take such companies seriously, can we?), most of its software development budget will go to developers' wallets, so it's critical for any business to thoroughly evaluate different software development options and locations prior to launching the project. While a trend to distribute development across several locations beyond a home country is hot, allowing companies in the USA and Western Europe to significantly save costs, source better technological expertise, accelerate time to market and do more for less, we've created an up-to-date guide to IT salaries in Ukraine, one of Eastern European leading pools of software development resources.
More about mobile app development company.
See below the average gross monthly salaries of mid-level Ukrainian web and software development specialists and how they generally compare to those in the USA, United Kingdom and Germany.
Check out a related article: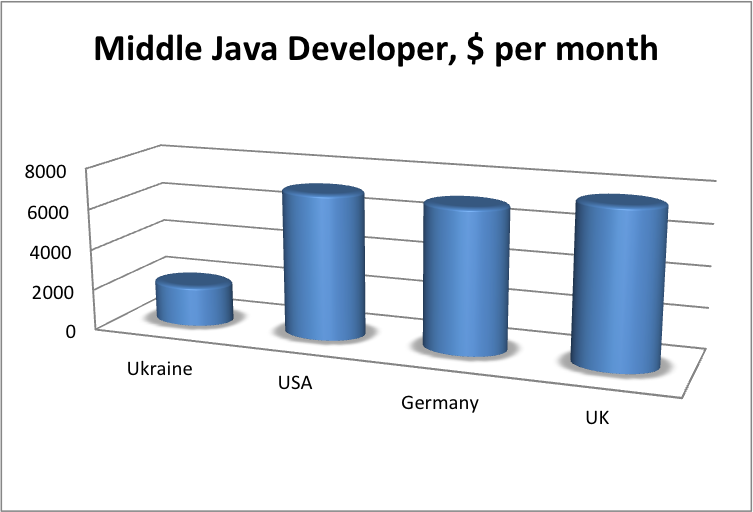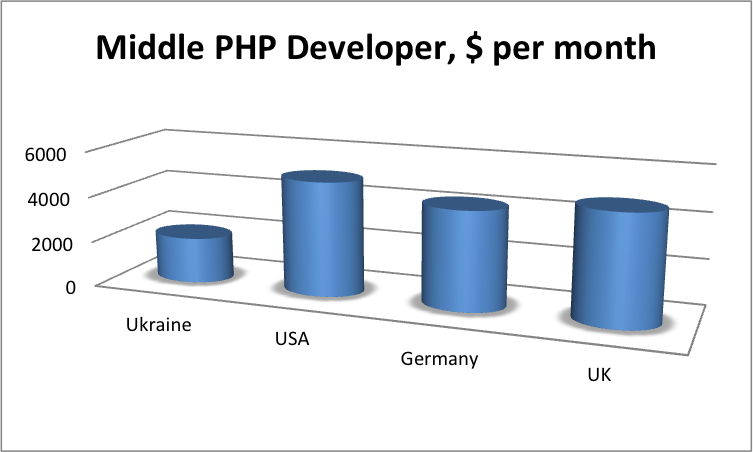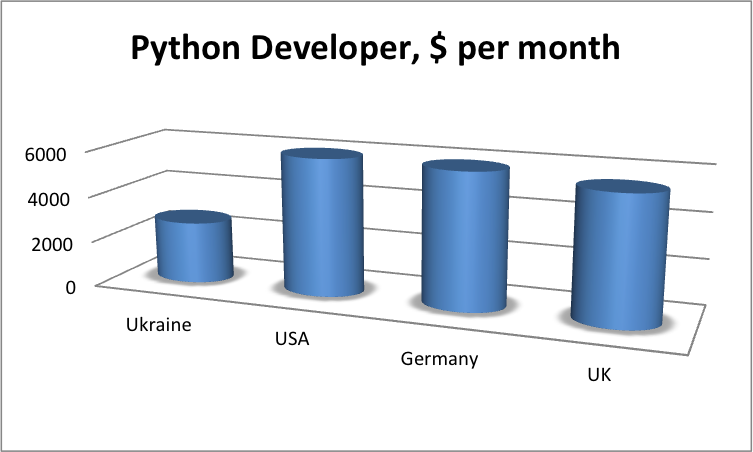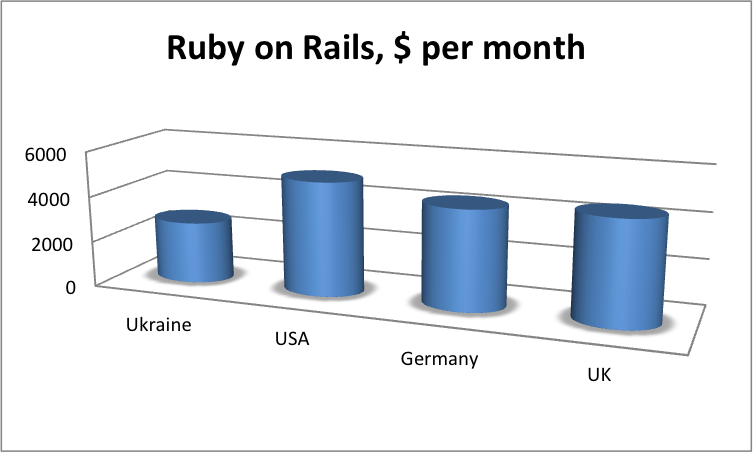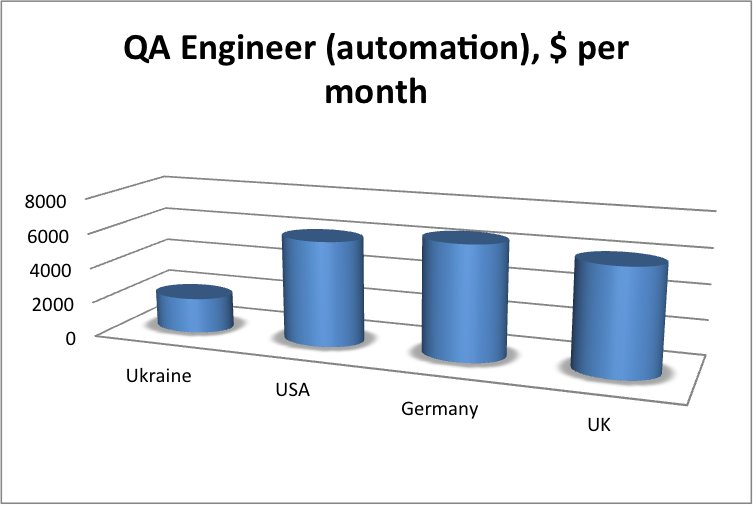 According to the Intersog HR salary stats, in Ukraine you can find a Project Manager for $2,500 - 3,000, and a Scrum Master for $2,500 - 3,500 per month depending on the city. The actual cost of employee compensation in Ukraine is almost equal to the salaries specified above, as all taxes and benefits will account for less than 10% of the employee income.
More about ios app development in Chicago.
It goes without saying that the actual total cost of employee compensation in the United States is almost twice the amount of salary. As an employer, you will have to pay at least 3 different taxes including social security, unemployment insurance and half of employee's Medicare tax. In addition, you may have to pay certain local taxes depending on the specific requirements of a certain state. In order to stay competitive, businesses will also have to cover employees' social benefits and on- or off-job training, so the total cost of an employee may actually be up to 3 times higher than the salary.
Please contact us directly to get our full guide to Ukraine's IT salaries that contains the most up-to-date information about salaries in web, mobile and software development. Also, feel free to read ourguest blog post about how to get maximum value from work with Ukrainian web and software developers.
Sources: ITJobsWatch.Co.Uk, 2013; Indeed.Com, 2013; TheITJobBoard.co.uk, 2013, Gehalt.De, 2013; Intersog HR, 2013