No secret it's getting more difficult to attract new gamers and develop truly profitable gaming apps these days. From year to year the number of game publishers shrinks, and only those with strong brand names seem to be able to survive. As Greg Ballard from Warner Bros. once said, the brand power really helps win the race for users. Those who can't yet boast with a powerful brand name lose inevitably, with 60%-80% being unable to monetize their games.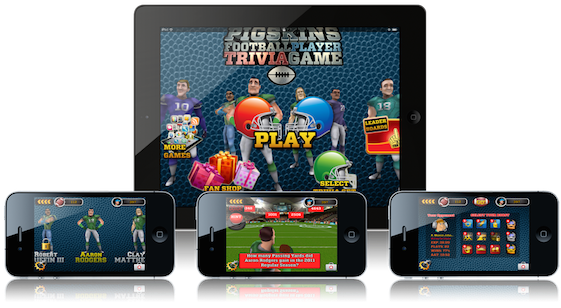 Once upon a time, you could build a game such as Cut the Rope, invest in promotion and skim the cream the next morning after the launch. Today, advertising is overly expensive which significantly increases the cost of installation and impedes game's monetization. And it looks like we should blame on the industry giants, not indie studios, for this. Large game developers "exhaust" ad platforms and force smaller companies out of the ecosystem.
Check out a related article:
Today, it's no longer enough to just build a game, launch it to the app store, buy advertising and wait for making a killing. Today, you need to clearly understand why your game is better than your competitor's one, and work hard on improving and promoting it.
Kickstarter has already become an important element of early user acquisition and game promotion. Gaming projects started gathering solid funding and large user bases on Kickstarter only a couple of years ago, and today some of those crowdfunded games finally get published. For instance, we've already seen two long awaited games launched to the mass market in 2014: Broken Age by Double Fine Productions, and Broken Sword by Revolution Software. It's interesting to note that the latter gathered over $770,000 instead of the required $400,000 on Kickstarter.
Read more about ios app development.
Crowdfunding lets game studios interact directly with their target audience and react proactively to their demands. Before, publishers had to make sure their game would sell well, and, as a result, they created a lot of low-quality secondary games that would fully match what was believed to be certain success factors on the mass market. That said, many bright and extraordinary game ideas were eliminated right "on the threshold". According to Charles Cecil, Founder of Revolution Software, although mobile app developers should aim to produce commercially profitable games, today's biggest focus is on gamers and what they want to see in games.
A great competitive advantage that crowdfunding platforms provide to small game studios is that they need neither a solid brand name, nor a huge gaming portfolio to implement their game idea and get it developed. "Make a game prototype, show it to your focus group, and ask users to donate $10,000," Cecil suggested at Winter Nights Conference in St. Petersburg earlier this year. For instance, to create something like Level 1 of Angry Birds, you'll need just three persons on your app development team and 3 months of your time.
Even if the game doesn't become a big hit in the mass market (and it's most likely it won't!), you'll get a cool experience needed to turn your second game dev project into a big hit! Yet, he admits that to develop a high quality quest you'll need to invest a million dollars, and build a team of more than 3 developers.
Check out a related article:
Speaking about monetization models, Cecil recommends to put a fixed price tag on a game, since free-to-play doesn't monetize narrative games well. You need an endless loop to keep your gamers engaged, so it's better to charge them once for all and let them enjoy their gaming experience with no obstacles. Also, according to Cecil, you better stay away from prices that may drive impulsive purchasing (e.g., $0,99). Although pricing a game at $4,99 may seem very expensive to some users, it won't scare most of them away from your product, Cecil adds.
However, App Annie's Olivier Bernard doesn't agree that free-to-play days are numbered. Free-to-play games are mainly criticized by hardcore gamers who like buying big expensive games, he says/ The average gamer prefers downloading free apps and buying additional features for little money. So, the only big risk free-to-play games may be facing today is that Apple will decide this monetization method is too irritating for users, and completely ban it in the App Store.
Of course, each game developer hopes to create a new Angry Birds or Clash of Clans. Remember the mass hysteria around Flappy Bird earlier this year? It's still not clear whether the game turned out to be such a big success by chance or due to incentive traffic. Nor is it known how much the game earned (rumors say from $6,000 to $50,000 a day) and why it was deleted from the App Store (yes, the developer claims he deleted it on his own, but there might also be an external pressure on him because of copyright violation or anything else). No matter what, the fact is the game did make a big hit in the mobile space! However, many mobile experts don't recommend using Flappy Bird as a role model.
The game is a classical "black swan", i.e. a phenomenon whose success can't be explained logically, that's not likely to repeat ever again and may lose popularity as easily as it gained one. Yet, many developers ignore expert recommendations and continue to clone Flappy Bird.
"Such big shoots by indie game developers as Flappy Bird or Tiny Wings occur approximately once a year," says Ukrainian game dev PM. "Given each week around 1,000 new games are added to the App Store, it makes no sense to rely on good luck alone. The gaming market is getting more consolidated and more difficult for new game developers to enter. At the same time, gamer expectations grow immensely, so it's business critical to both capture and retain your users."
What other user acquisition trends would you add to the list?