I've just bumped into an interesting research on automated software testing trends based on the survey of 600 specialists including QA and test engineers, team leads, front-end developers and other IT practitioners. The research results generally mirror today's software QA landscape, what's trending as far as tools and testing methods are concerned, and demonstrates how the industry has changed since 2011.
Here are some of the major highlights: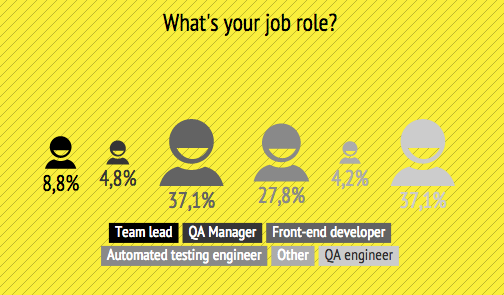 Check out a related article:
Most of specialists polled actually come from companies building web apps, mobile apps and client-server technology solutions: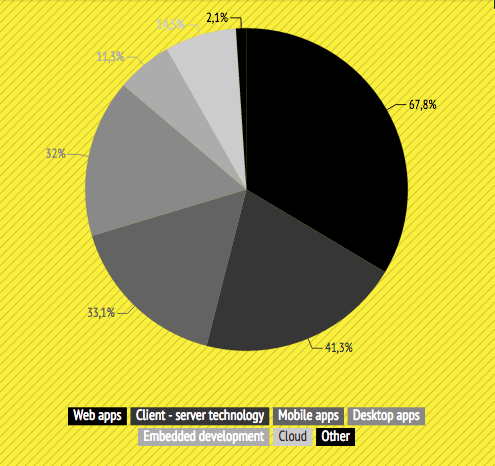 Almost 50% of survey participants admit to actively using automated testing (up 6% from 2011) vs 10% of those that do not have automated QA function put in place: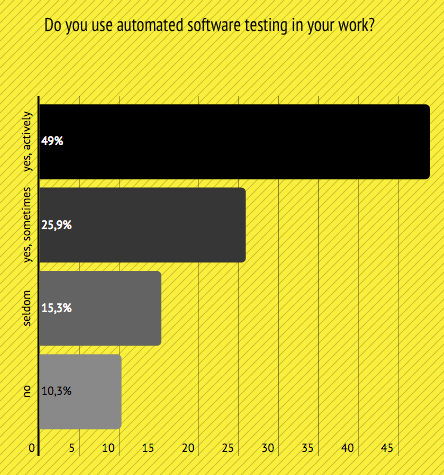 This year, almost 55% of the  specialists polled are planning to use some type of automated software testing versus less than 9% of those that don't have such plans.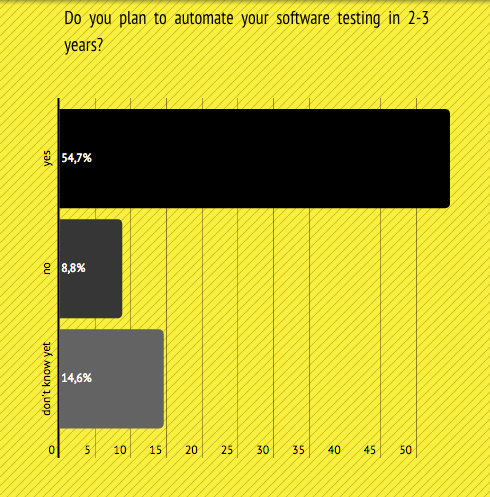 Check out a related article:
In 2011, almost 80% of QA practitioners claimed their companies had planned to use automated testing. It's interesting to note that the number of those that don't plan to use test automation this year has remained almost unchanged since 2011.
Of all operations that automated testing engineers still complete manually, the top three are:
Bug tracking - 55,8%
Closing debugging issues - 45,3%, and
Automating test cases - 40%
Other operations are highlighted below: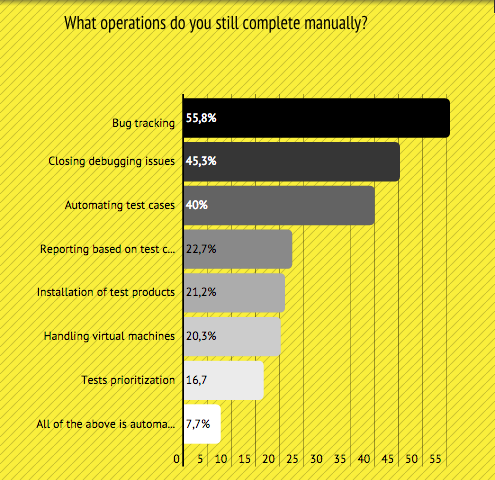 Asked how they set up parameters of test automation, half of all survey participants pointed to configuration files.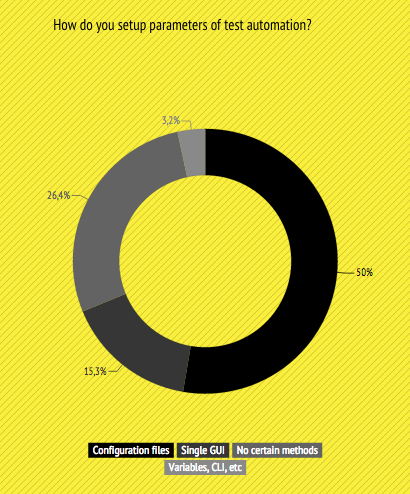 As seen from the above image, almost 30% of survey participants don't have any particular methods to set up their automated testing parameters.
Regarding the most used bug tracking systems, Atlassian Jira is still ahead of the curve just like 4 years ago.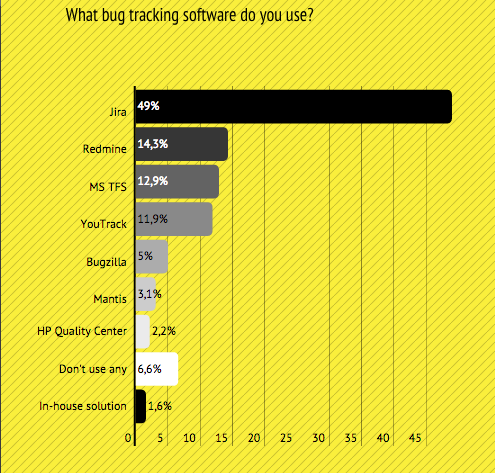 Asked what build automation tools they use on software development projects, almost 19% pointed to Apache Maven. This tool's popularity grew significantly from only 2,3% in 2011 when Hudson was the leading tool (then cited by almost 30% of software QA specialists). This year, Hudson isn't even in Top 5.
The survey finds that prevailing majority of QA engineers test applications on the real devices. VirtualBox and VMware remain leaders, although the VMware share dropped by almost half from 43% in 2011 to 26% in 2015.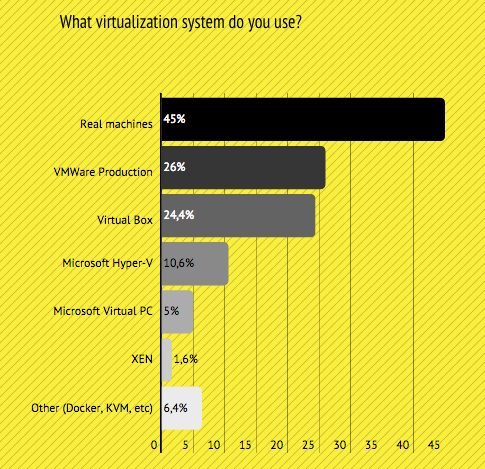 Git is a new leader among the most used version control tools; it's seen a 4x increase in usage since 2011, up from 14,1%!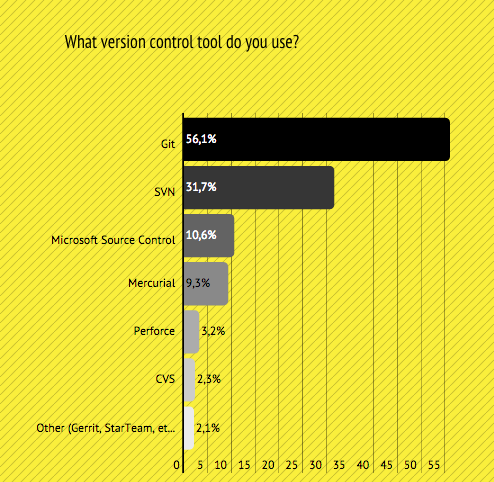 Regarding test environments, frameworks and automated test libraries, Selenium IDE and MS Visual Studio have retained leadership since 2011, while use of Eclipse has seen an 8x increase - from 2% in 2011 up to almost 17% in 2015.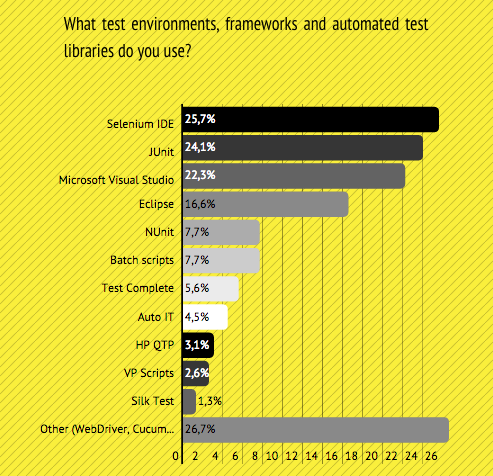 And what about you? Do you already have your web or mobile QA strategy put in place? If not - feel free to contact us for help!
Source: habrahabr.ru