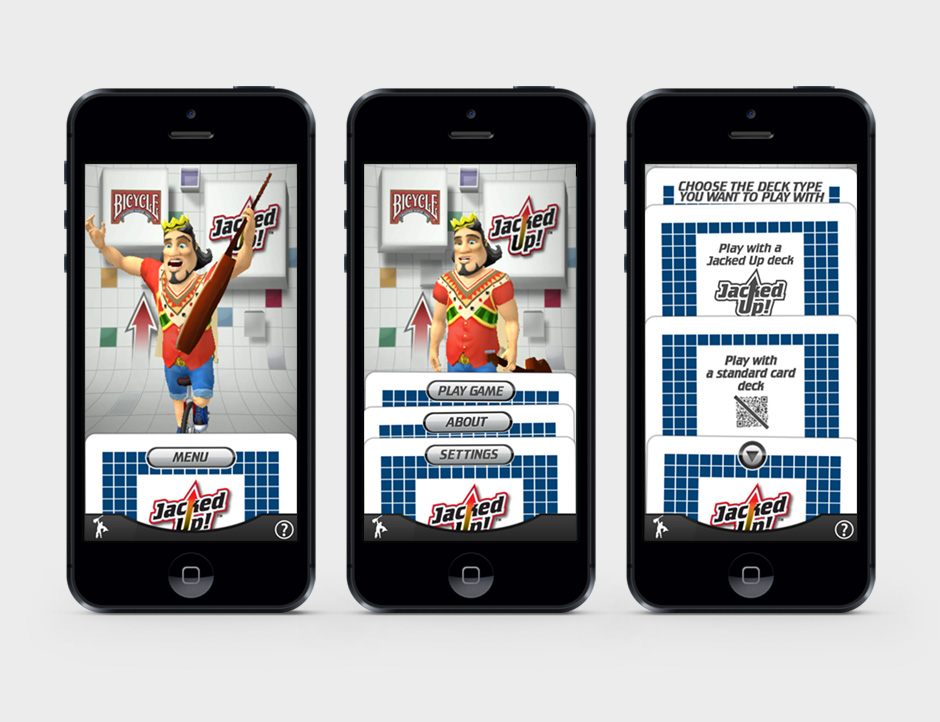 About the company
The United States Playing Card Company (USPC) - is the top company specializing in manufacturing and distributing premier playing cards brands, such as BICYCLE®, BEE®, CONGRESS®, AVIATOR®, KEM® and HOYLE® playing cards. BICYCLE® playing cards have been the bestselling card brand all over the world for already 125 years.
Challenge
USPC's main aim, as a card producer, was to create more interest in playing cards. In the digital era with the growing mobile market, to create an app was the best decision. It allowed USPC to grow brand awareness significantly and attract younger audience to their playing cards. Intersog delivered the full-cycle business solution aimed at developing an innovative branded concept and unique mobile product as well as pre-launch analysis and post-launch marketing campaign.
Solution
Intersog design, mobile app development, analytics and marketing teams worked together on this project to achieve the best results in a short time frame. The Bicycle® Jacked Up!™ mobile app was developed by Intersog and its partners – starting from the analysis phase up to the application release on the App Store and Google Play. The Bicycle® Jacked Up!™ is an innovative hybrid mobile app that features a unique combination of mobile game play and custom accessories – such as Bicycle decks with QR code cards - which players can scan and use in the mobile application.
The USPC had two main aims:
To attract young audience to their playing cards and develop brand awareness among younger demographics, and
To boost the interest among its traditional older audience that was declining before the application release.
The hybrid solution created by Intersog allowed achieving both of these goals simultaneously with the one app. The Bicycle® Jacked Up!™ was a full-cycle solution by Intersog and its partners, that's why besides game design and development the solution included a marketing campaign to boost the brand awareness, create buzz during the app launch to increase apps popularity and visibility. The application was successfully promoted using top social networks, such as Twitter, Facebook, YouTube as well as multiple web media outlets. The result of the marketing campaign was a card sales boost throughout US retail networks. Forecasted results were successfully achieved*, and the brand awareness for USPC increased substantially among the targeted demographics. Bicycle® Jacked Up™ is compatible with iPhone, iPad, iPod touch and Android devices. It's a free app and can be downloaded on both the App Store and Google Play. *Actual numbers is the confidential information.