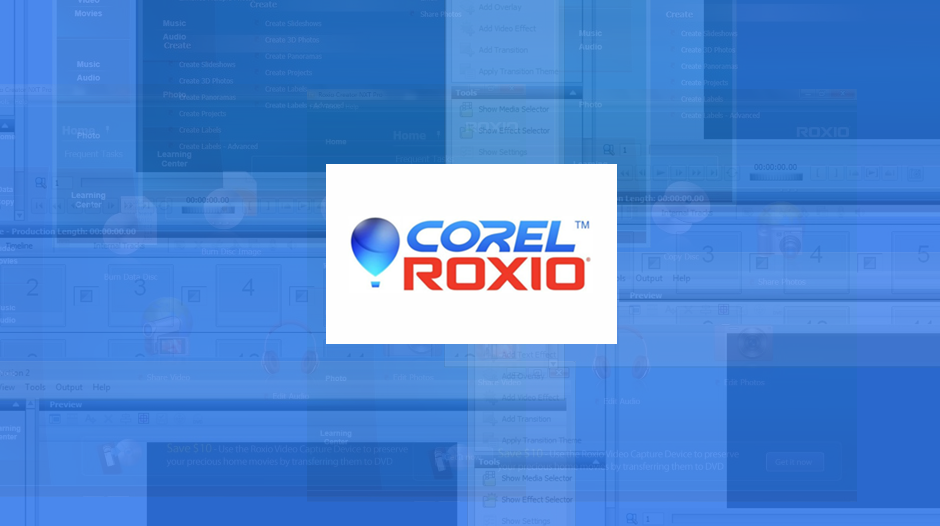 Dedicated QA Team for Roxio
Roxio is a US-based software company specialized in consumer digital media products (it was acquired by Corel in February 2012). Its products line includes products for the creation of digital media projects, media conversion software, and content distribution systems.
Challenge
Understanding that QA is an integral and vital part of product development, Corel Roxio started looking for an external QA and Testing team that can be involved in the product development right from the very first build, ensuring its quality verification and validation in various conditions.
After a thorough search, Corel Roxio management chose Odessa, Ukraine as the location of their external QA teams.
Having evaluated a few local software development and QA service providers, the company eventually chose Intersog as their QA team provider. The main goal was to jumpstart the project (within just one month), which demanded high professionalism of our QA team, and its ability to quickly integrate in Roxio's PM and corporate culture.
Solution
Our QA and Testing team presented an efficient QA strategy, providing proven testing methodologies and QA practices, and demonstrating experience in implementing and auditing cross-platform testing projects across different verticals.
Our HR built up a team of highly qualified QA and testing engineers within a specified timeframe, and got it up to speed quickly to ensure faster time to market. Currently, Corel Roxio's QA team includes 1 senior, and 2 middle testing engineers that provide manual testing using test plans/test cases. The testing and product audit is done across the whole product lifecycle with most test cases during the release time.
Our QA services provided include:
Functional testing
Regression testing
Customer's issues research
Defects tracking
Usability Testing
Smoke testing
Localization testing via 6 languages
Cross platforms testing
Benefits as a result of cooperation with Intersog:
Reduced production costs and time to market
Timely project deployment and delivery
Significant increase in product quality resulting in better user loyalty and expansion of user base